We celebrated our football team this morning as they head to the 2nd Round of Playoffs in Stillwater tonight at 7PM. Go Bruins! #EAT #bvillebruWIN #BeatStillwater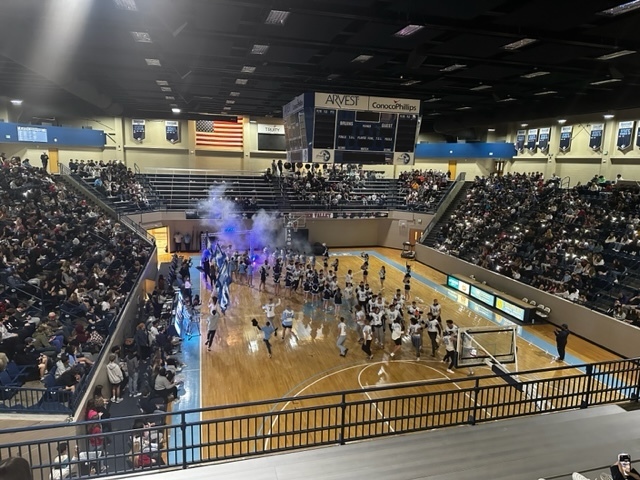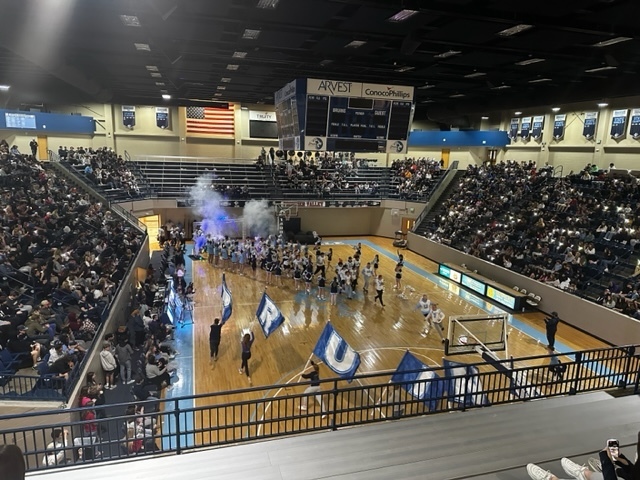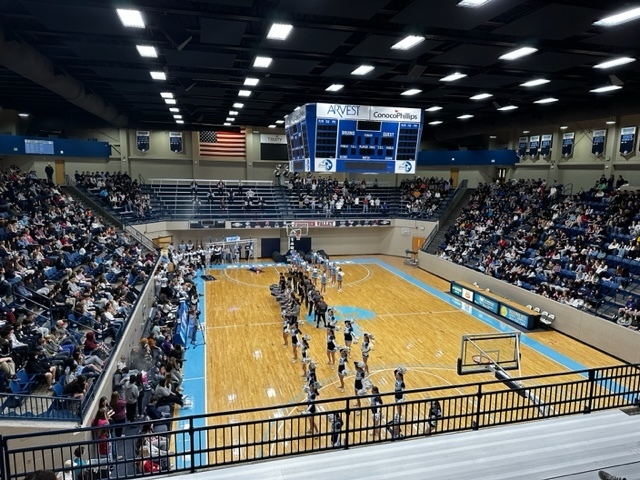 On Friday, 11/18/2022, the Bartlesville Police Department is hosting a Fentanyl Forum at the Bartlesville Community Center at 6:30 p.m. A panel of experts will discuss issues from Fentanyl in the community. Disclaimer: This event is not sponsored by the school district.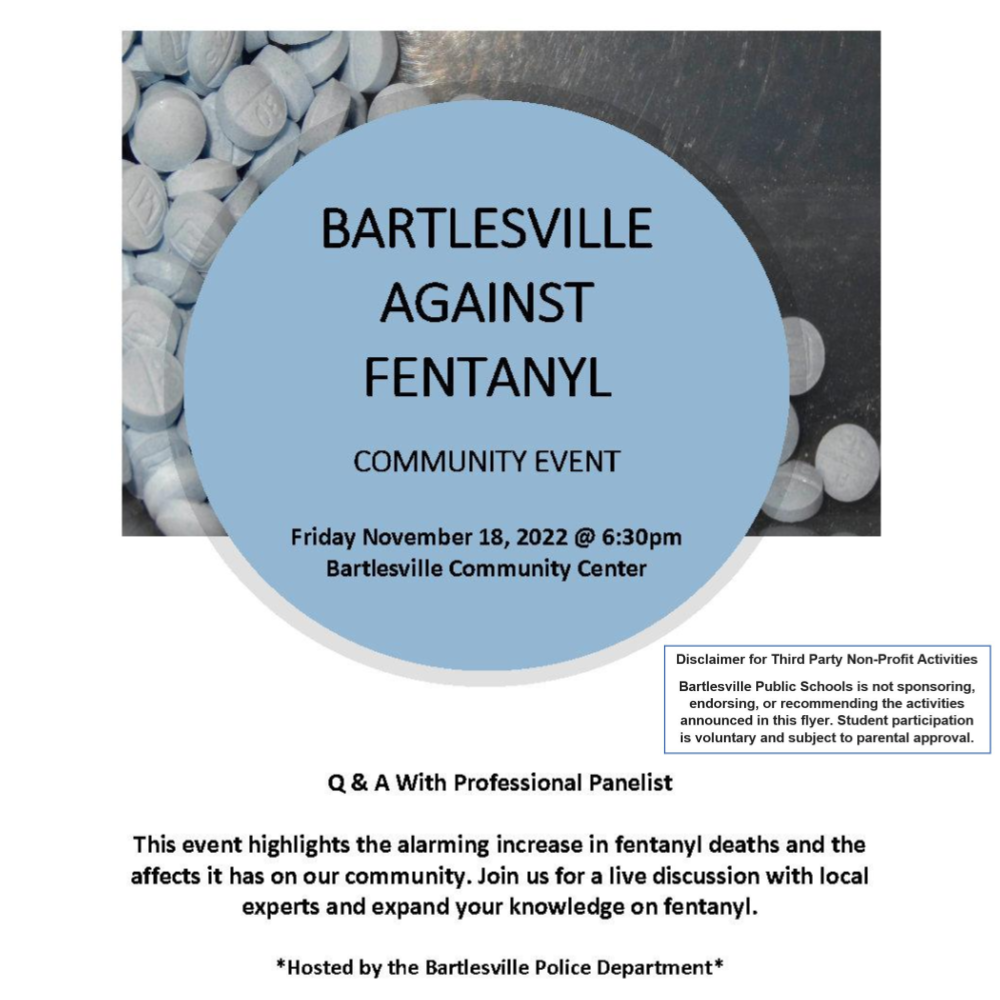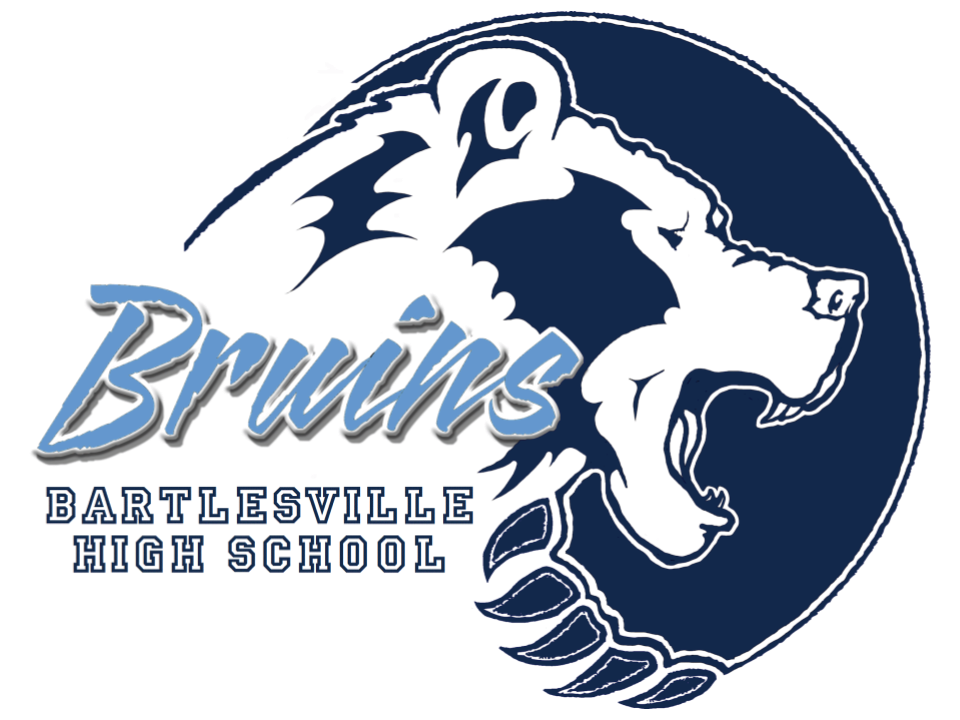 Thank you, Veterans, for your service to our country! #bvillebruWIN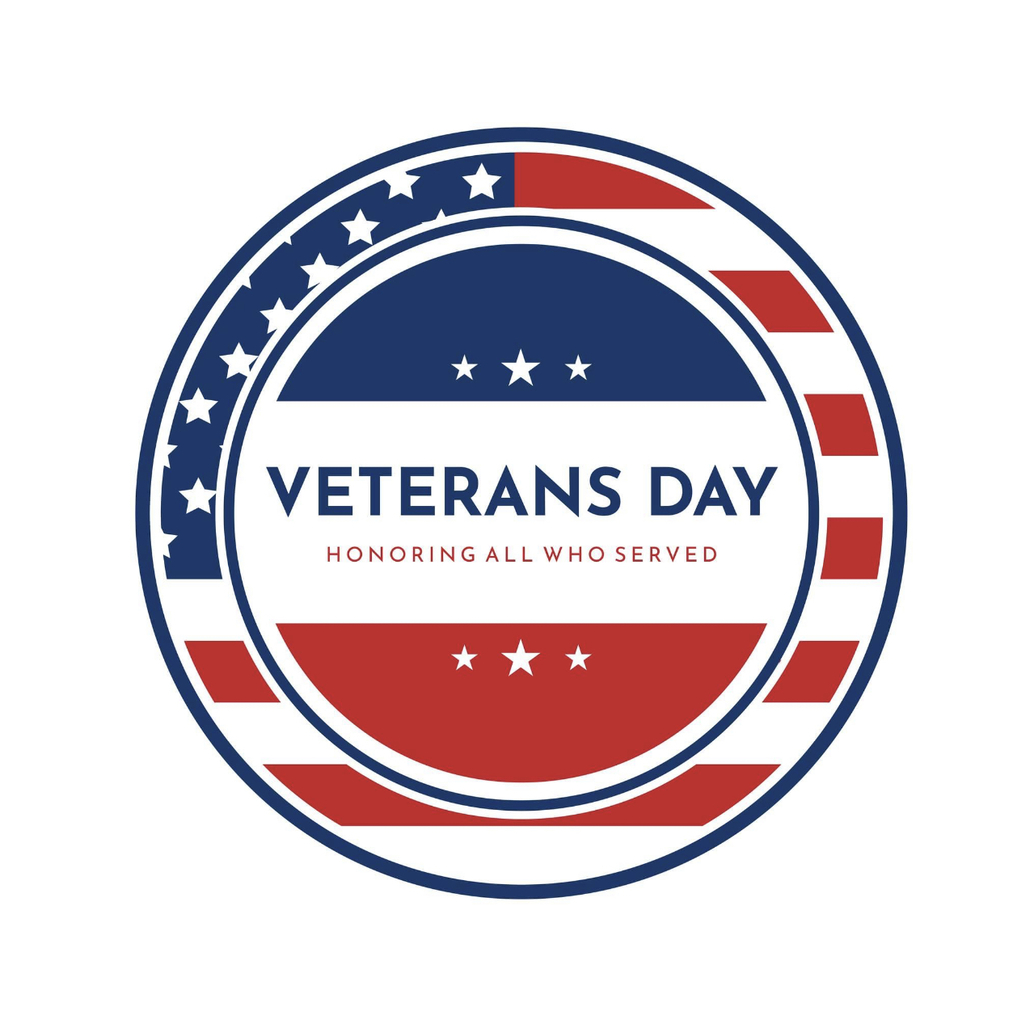 Did you know this is the 40th anniversary of Bartlesville High School and the Bruins? Celebrate us with a shirt given to the staff earlier this week. They are $15 and can be bought in the main office. #bvillebruWIN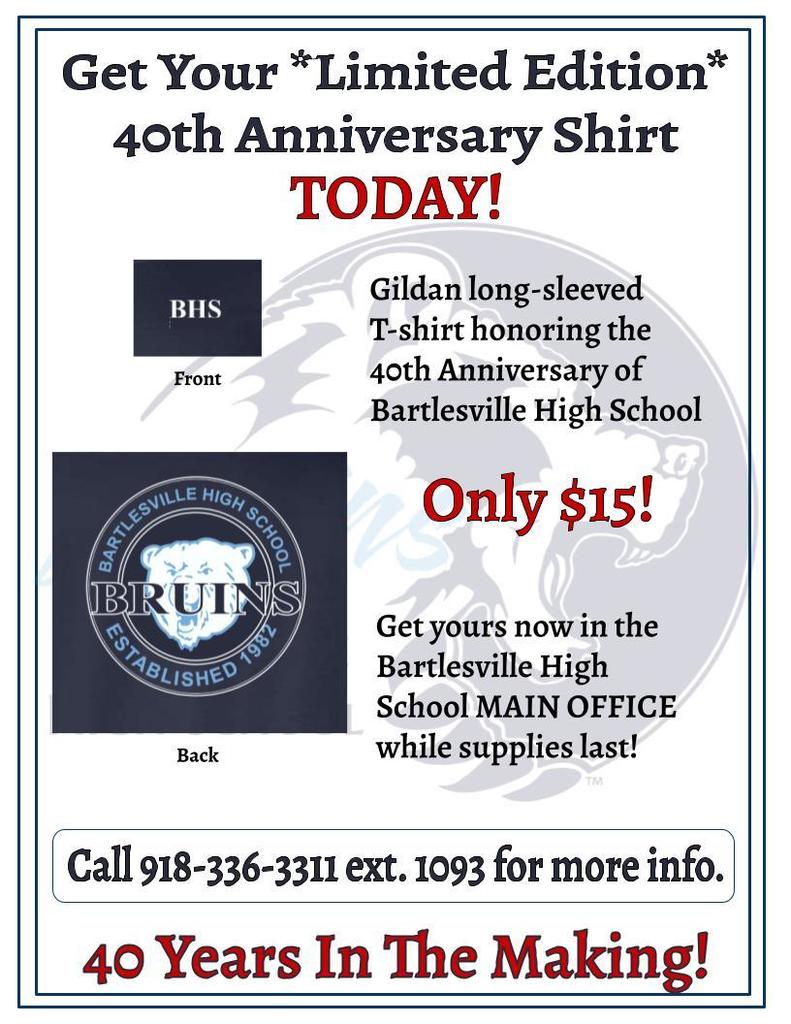 On November 8, 26 BHS Choir students sang in the NCDA District Honor Choir in Tulsa. These students auditioned against students from around our region for select spots in the festival choir. Of note, Jecelle Dobson, Owen King, and Joyce Yang earned the distinction of being selected for this choir 6 consecutive years, a high honor in this organization. Ryker Burch, Bella Cavaceci, William Pendergraft, and Samarah Robinson earned 3-year medals for being selected all 3 years of either 7th-9th grades or 10th-12th grades. The full list is below. Those with asterisks will be advancing to the 2nd round of OkCDA or OkMEA All-State Honor Choir auditions. We are so proud of our singers for the hard work and determination they have exhibited this year! #bvillebruWIN Noah Argo Della Armenta Ryker Burch* Elizabeth Butcher Isabelle Carpenter* Bella Cavaceci* Rae Coatney Jecelle Dobson* Kelly Featherston* Kate Fullerton* Connor Hart* Karina Kempf* Owen King* Ava Landham Emma Lehman Alex Ortiz* Evan Ortiz* Presley Osborn* William Pendergraft* Eli Pendergraft* Samarah Robinson* Peyton Spangenberg Tristan Stefanopoulos Carter Wells* Marisa Wells Joyce Yang*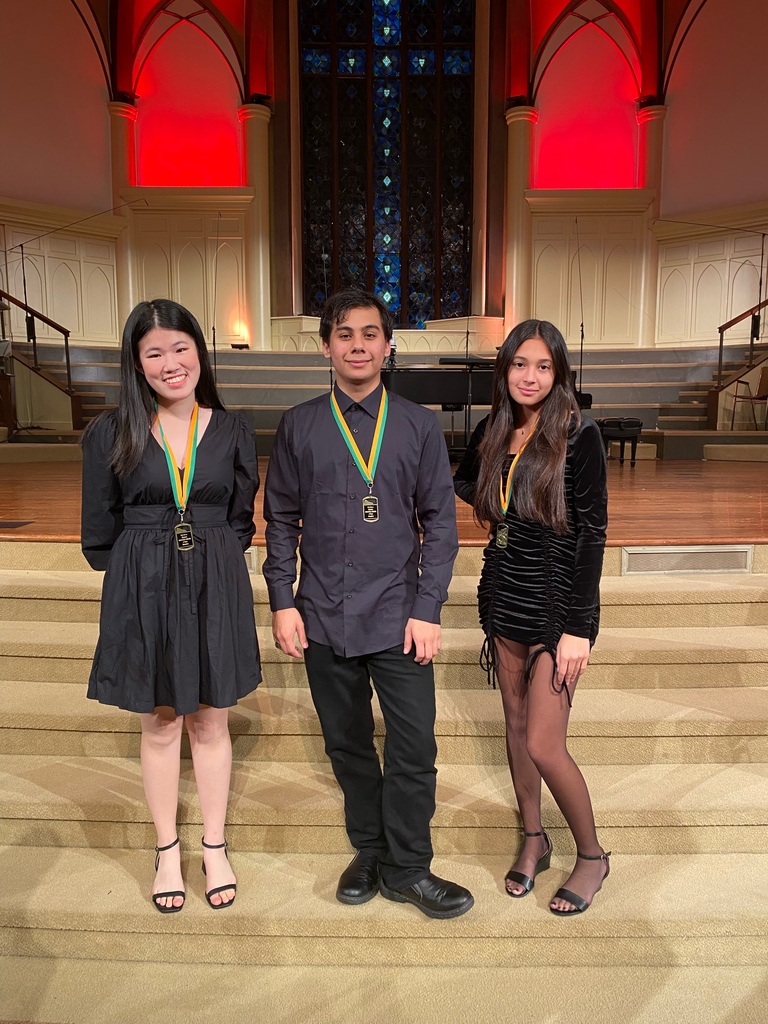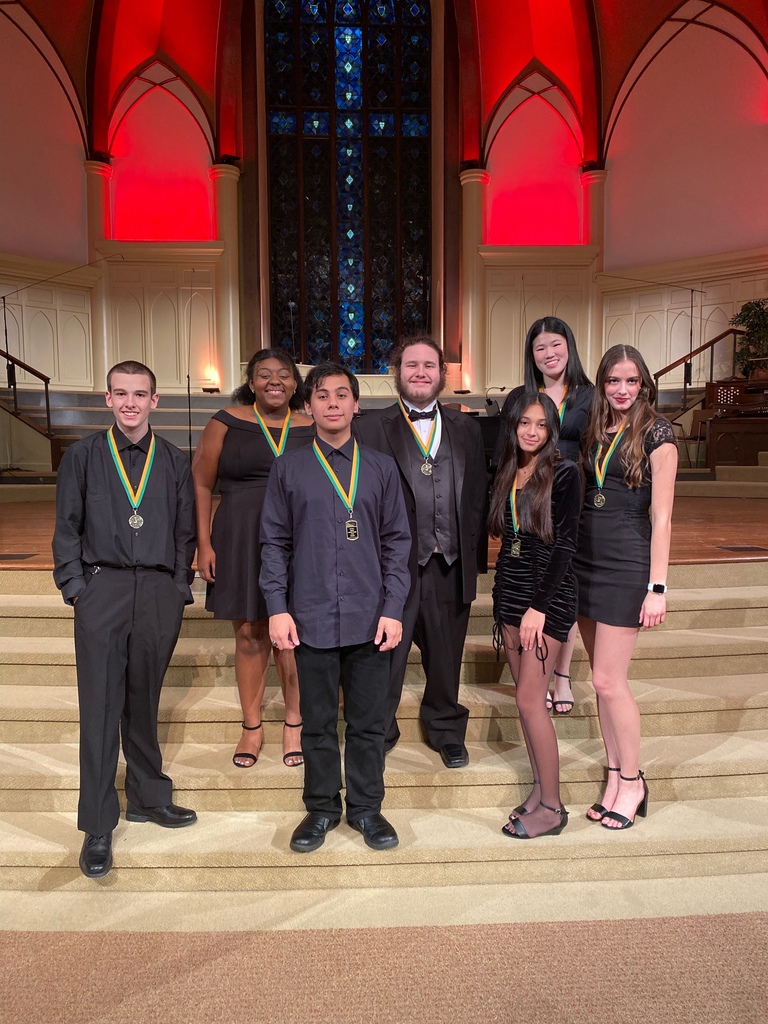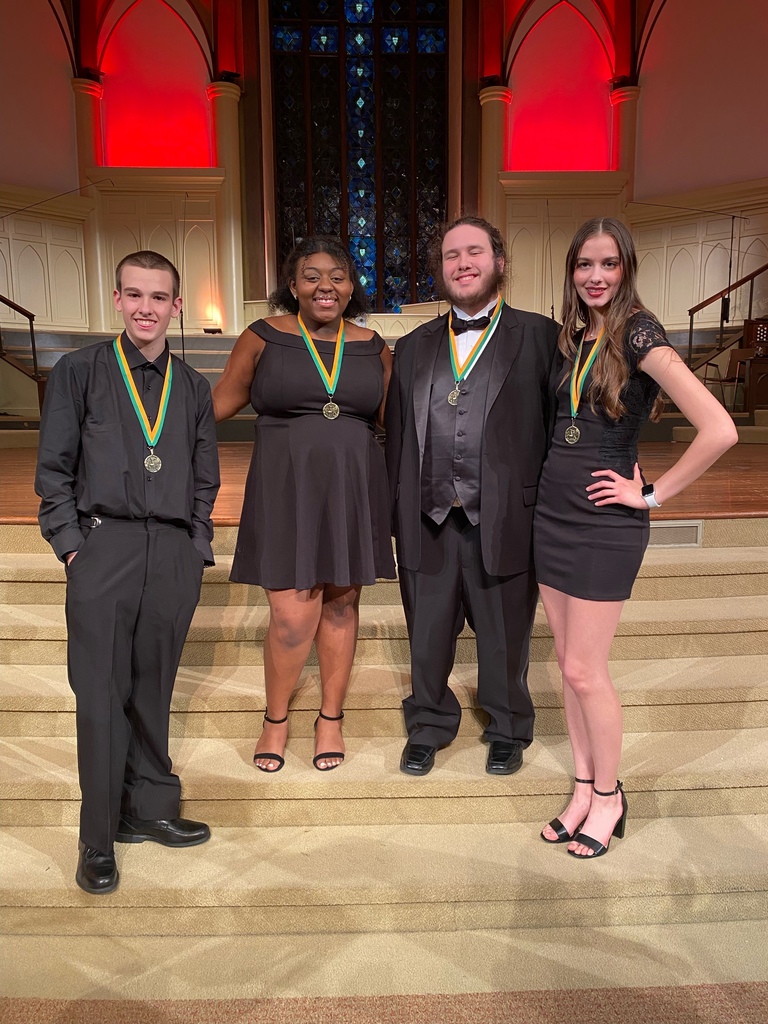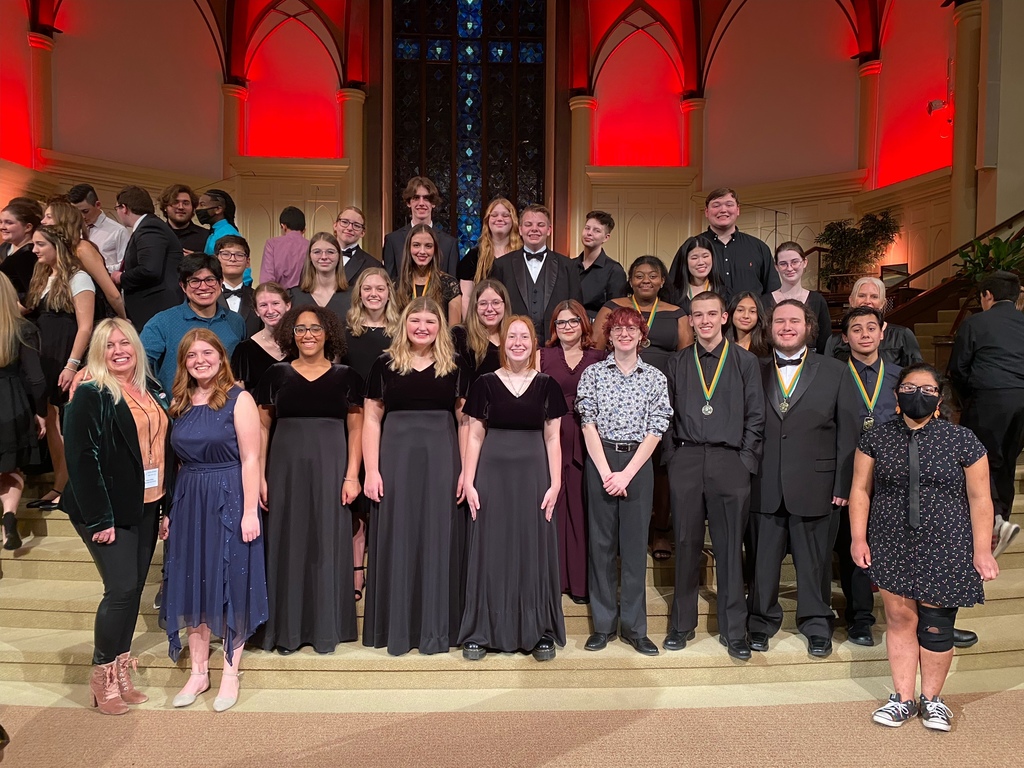 Congratulations to our STUCO students and sponsors for being recognized as a Gold Chapter at the STUCO State Convention this past weekend! #bvillebruWIN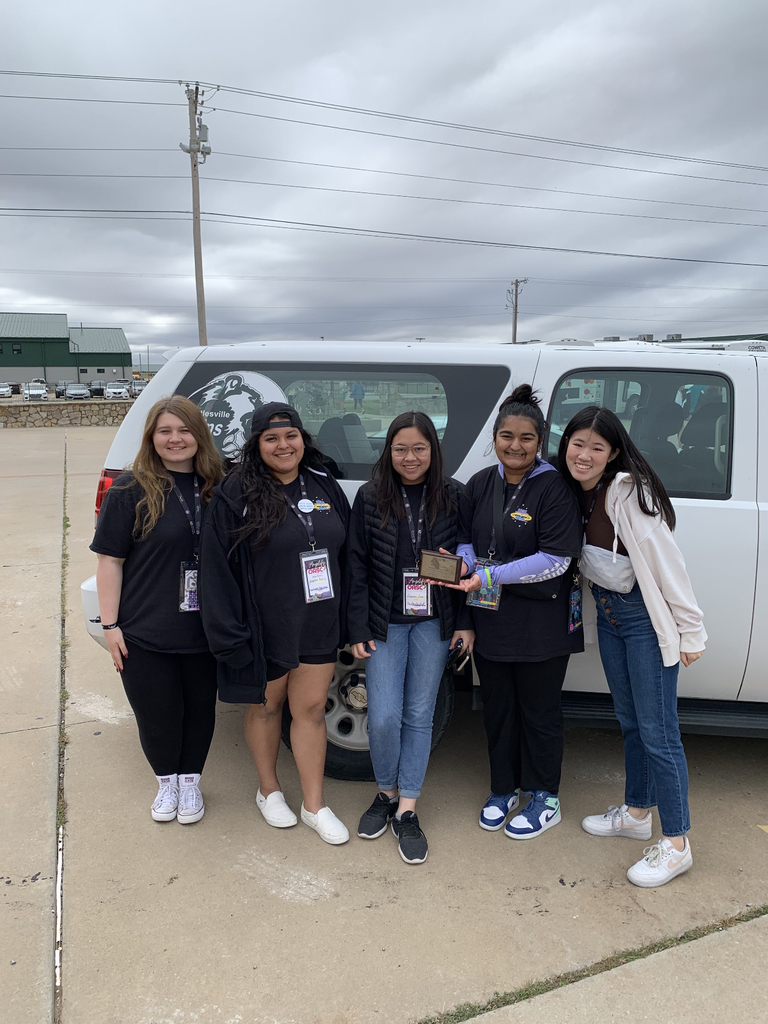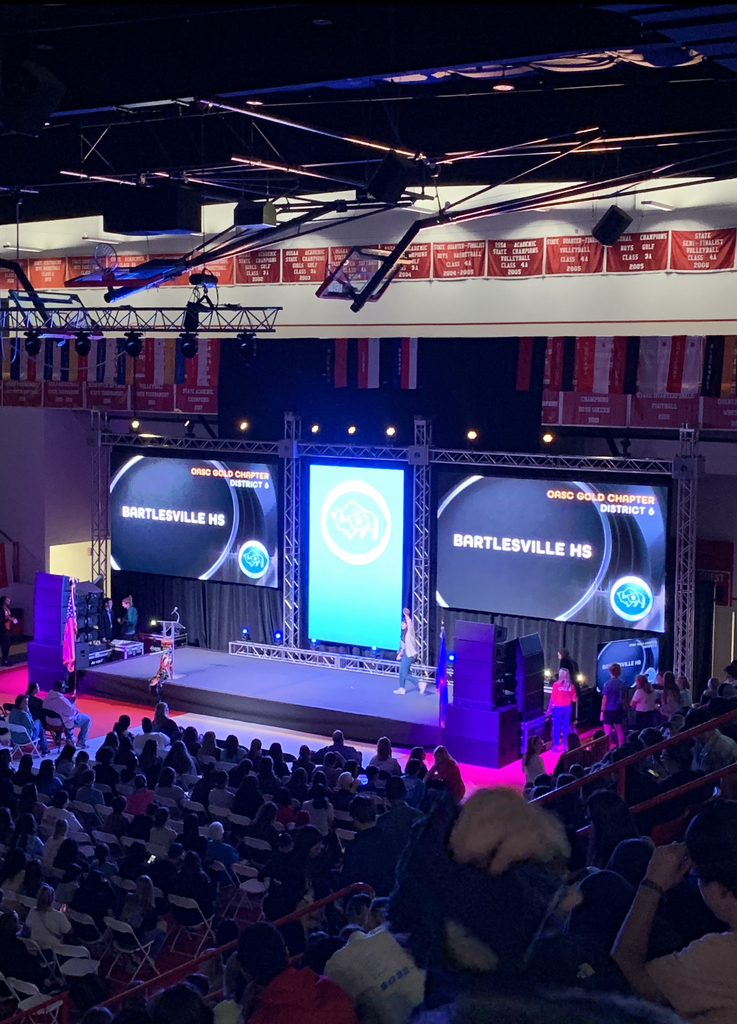 Congratulations to the following students who made the NBDA Honor Band and 11 students who now move on to the final round of All-State auditions! Katie Tackett (alt) Elena Haschke (alt) Jacob Duhon Keira Betenson Cade VanNoy Quinn McClung David Cooper Addison Duhon Rylie Anderson Hunter Thomas (alt) Jonathan Hall (alt) Eric Mashburn Nicholas Platon Levi Love Logan Young Ademir Hall Nani Takahashi #bvillebruWIN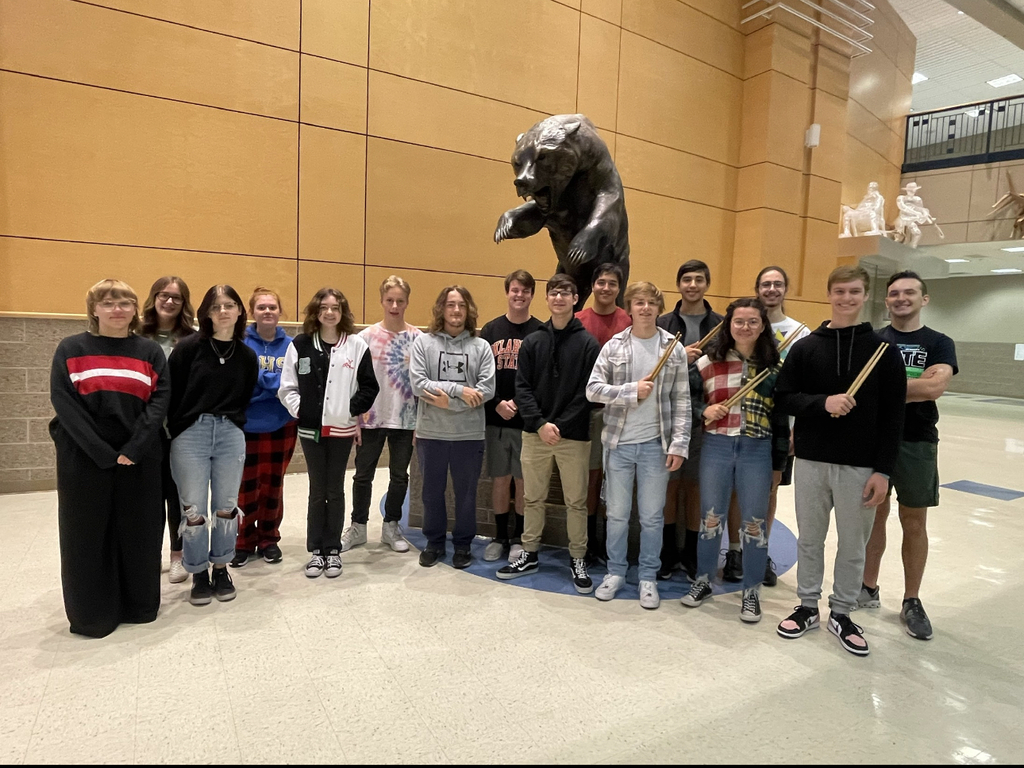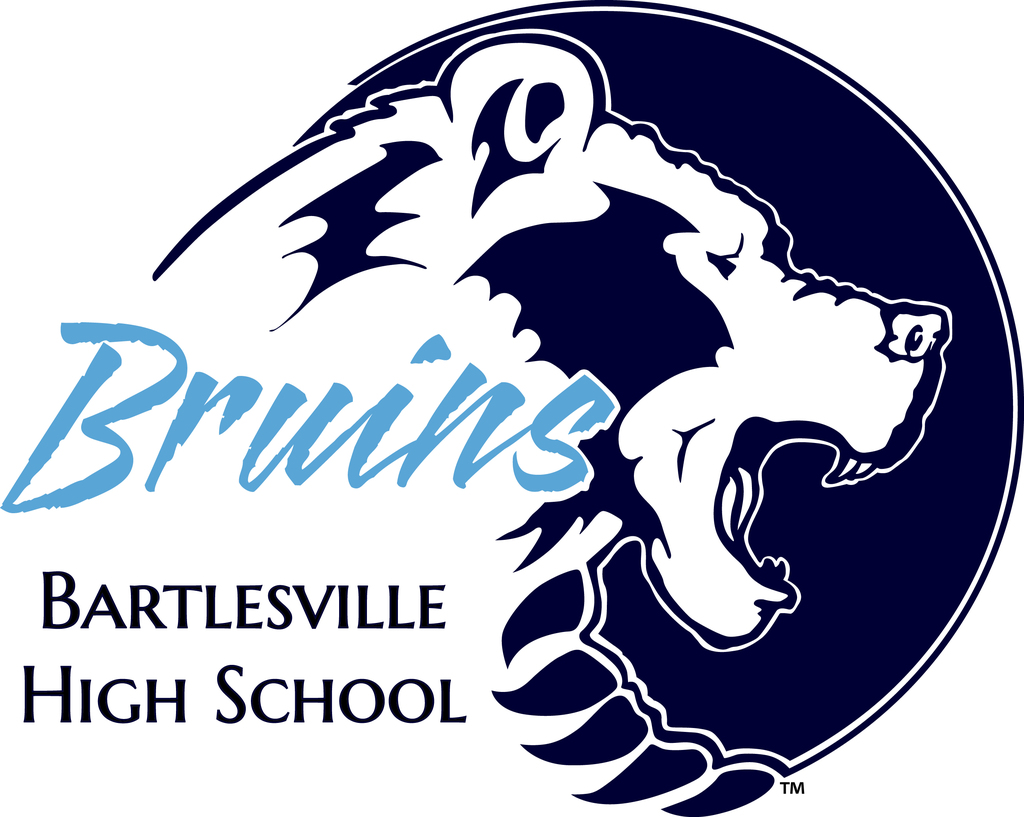 Congratulations to the Bruin Speech and Debate Team and their Coach Michelle Johnson for their wins at Bishop Kelley Comet Challenge, they brought home 5 medals! Great job Bruins! #bvillebruWIN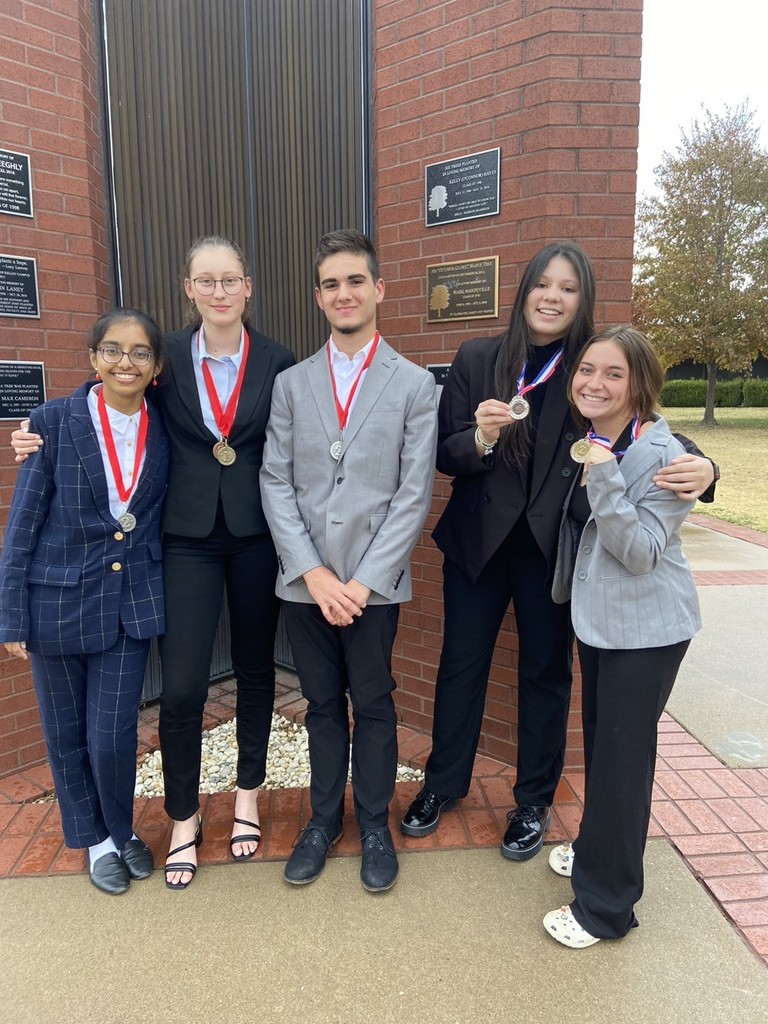 Bruin Brigade Send-Off Performance 8 PM this Friday! #bvillebruWIN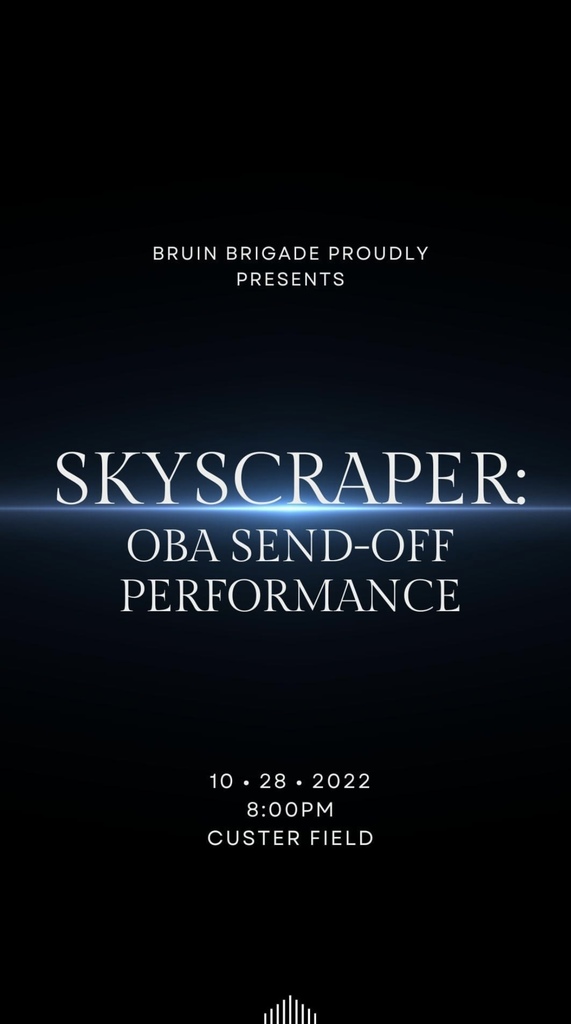 Nonpartisan information on the November 8 election is available from the League of Women Voters of Oklahoma at OKVOTERGUIDE.COM. Like the League, Bartlesville Public Schools does not endorse or oppose any candidates nor take a position on state questions.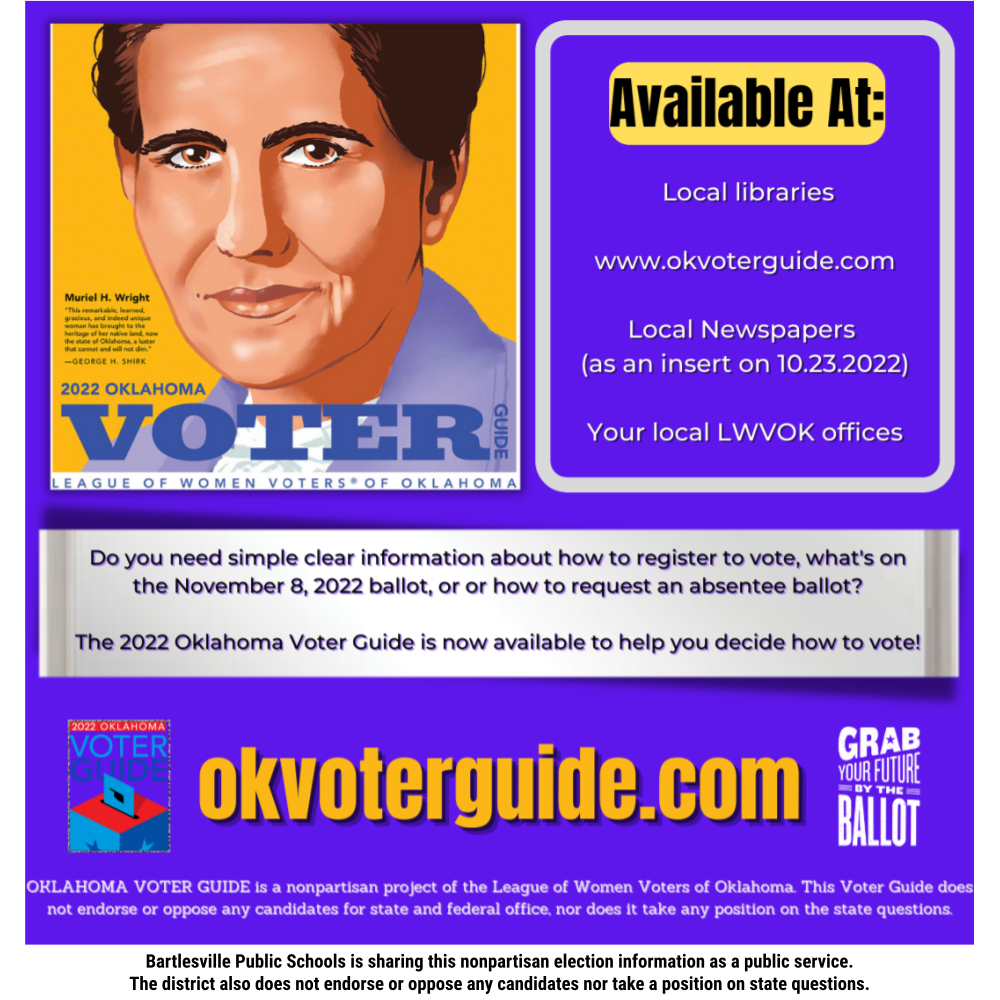 Congratulations to our Girls Cross Country for qualifying for state on Saturday at Edmond Santa Fe! These students also had a combined GPA of 3.98! They compete at 8:30 AM Saturday and we will be sending them off from the FAC on Friday at 9:45 AM. #bvillebruWIN #takestate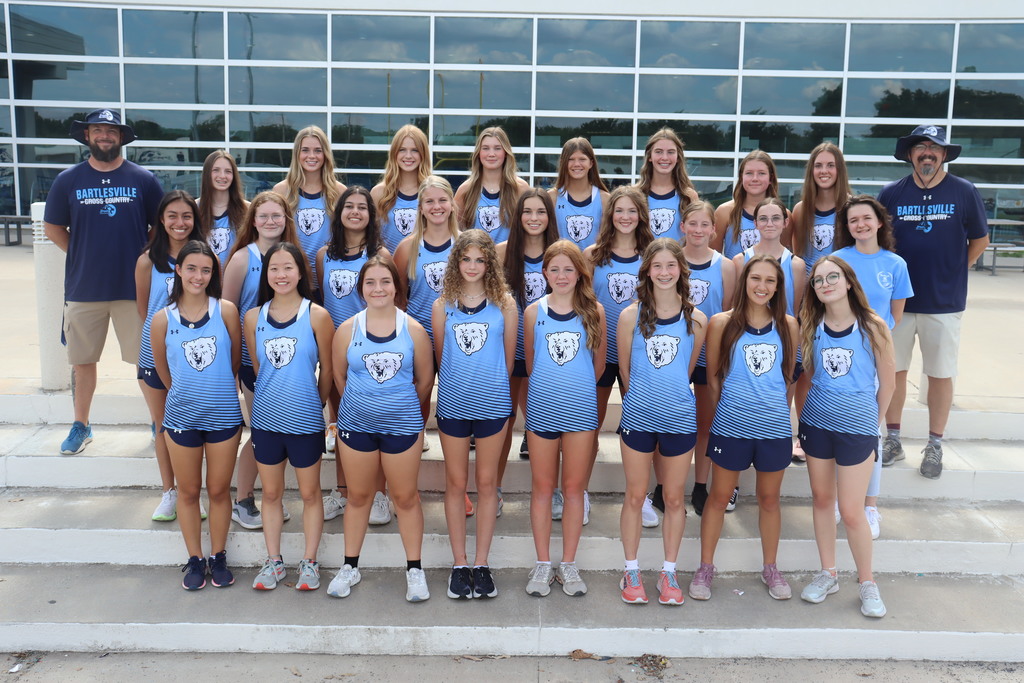 Homecoming Game is tonight! We kicked off the day with our Homecoming Pep Assembly and we are ready to cheer on the Bruins! #bvillebruWIN #HOCO2022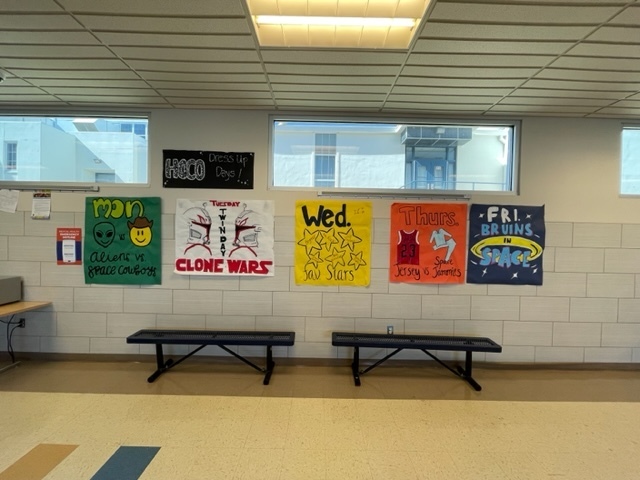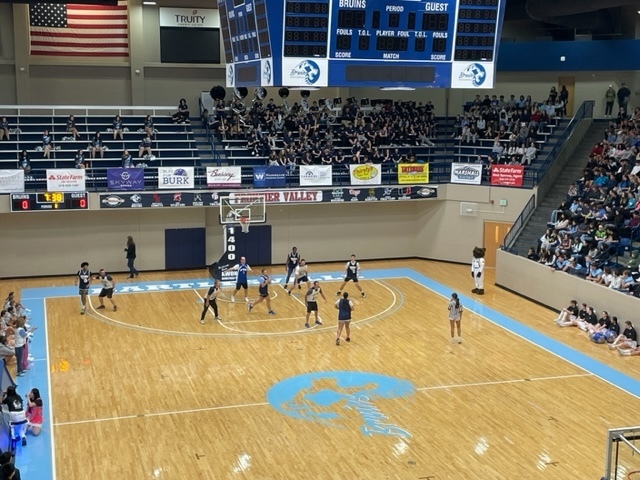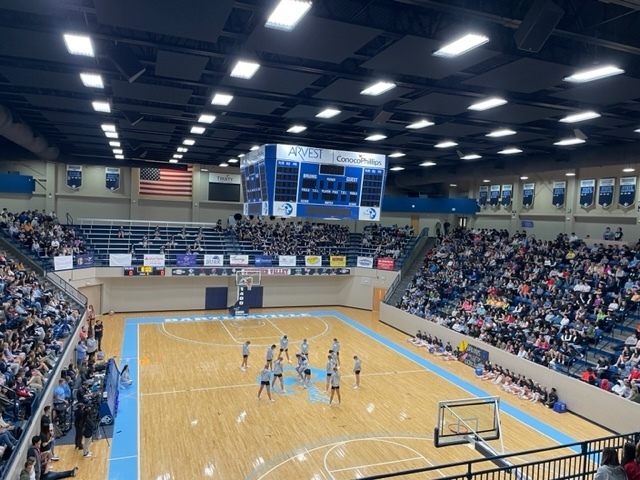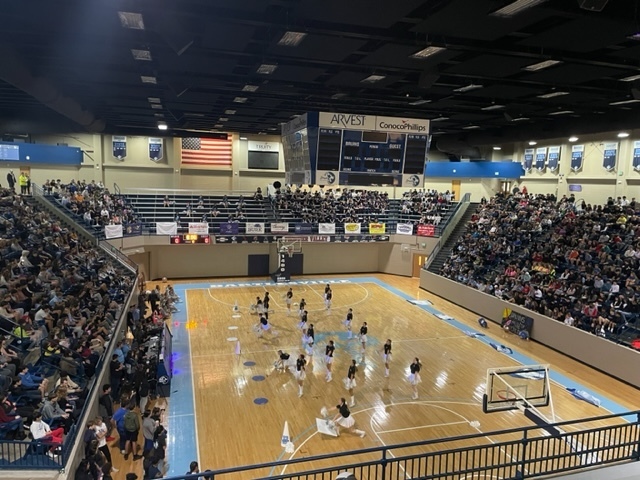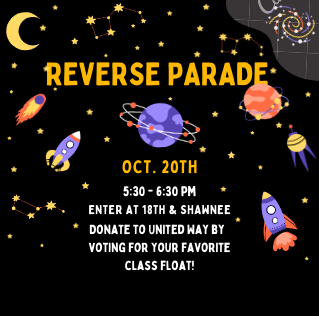 Due to low water pressure affecting services and fire protection at multiple schools and grade levels, classes are CANCELLED for Friday, October 7 for all of the Bartlesville Public Schools. No virtual classes, either. Classes will resume on Monday.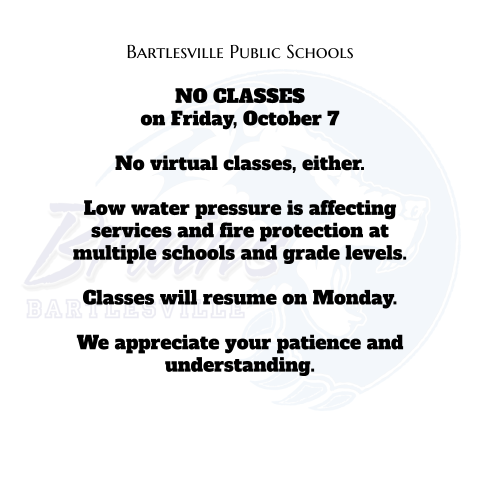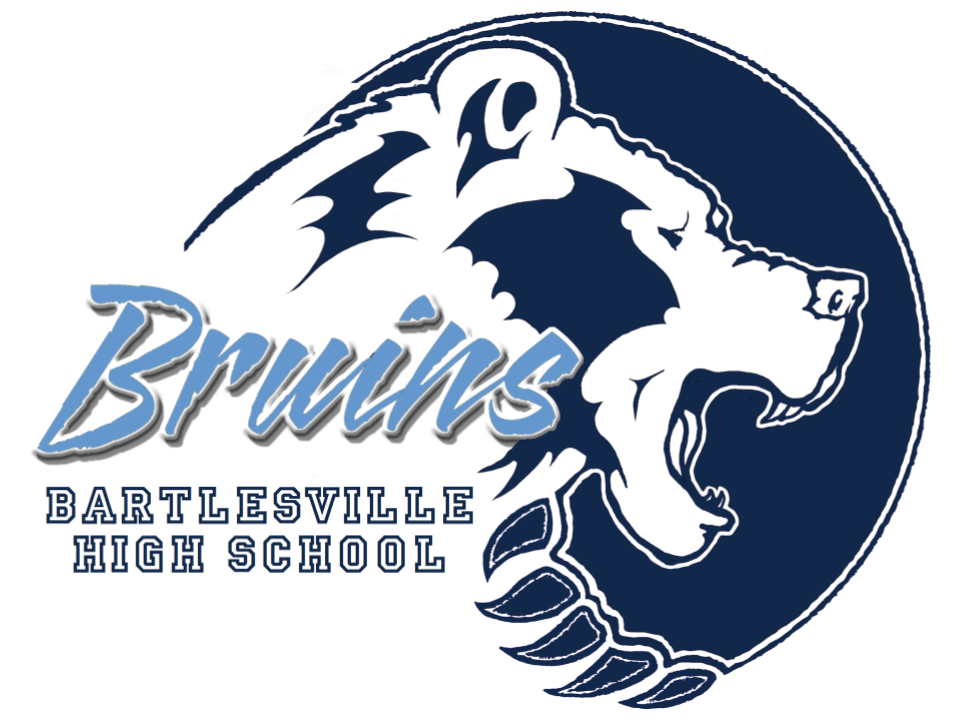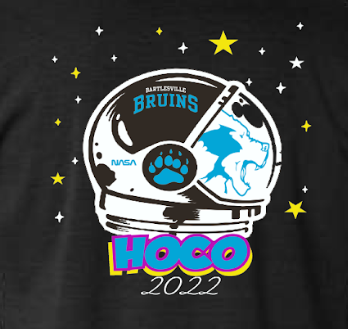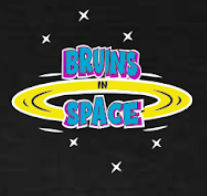 Bartlesville Bruins Homecoming Dress Up Days Oct. 17-21 #bvillebruwin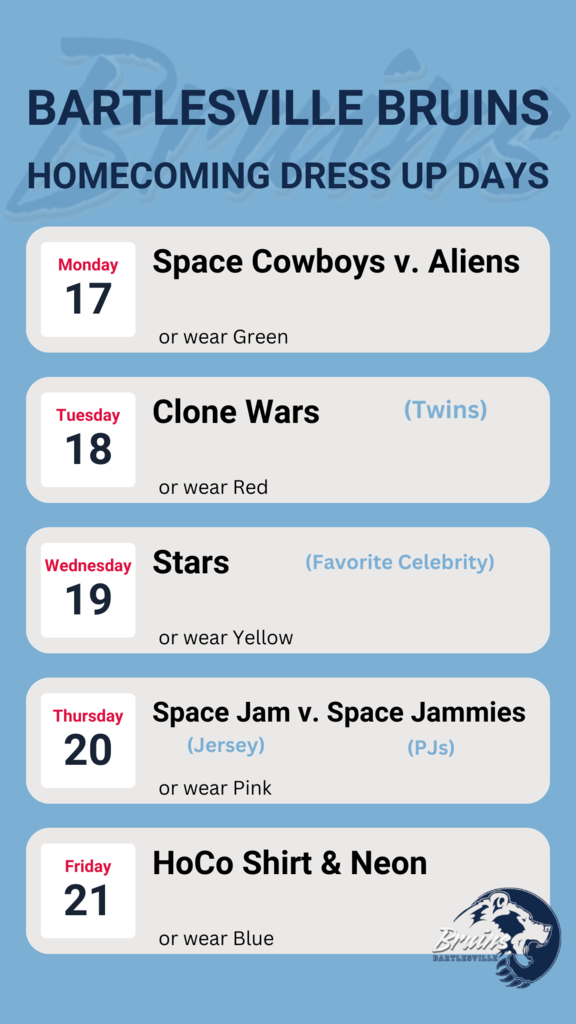 We have 37 vocal music students selected for NCDA District Honor Choir. They'll participate in a festival with guest conductors in Tulsa on Nov 7-8 & will perform in a final concert on Nov 8 at First Baptist Church in Tulsa. The concert is free & open to the public. #bvillebruwin