Bruin Basketball Tryouts for 2022-23 on May 3 & 5 at BHS. 7th grade at 5:30, 8th at 6:45, and 9-12th at 8:00 p.m. #bvillebruwin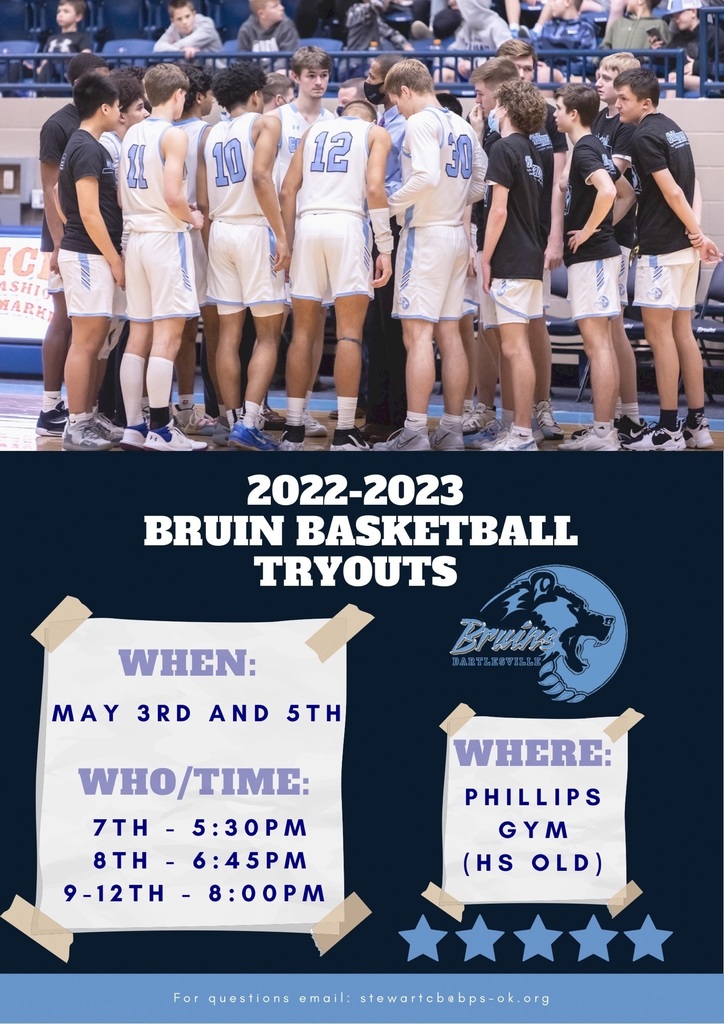 Congratulations to Tonya Knollmeyer for being named District Teacher of the year, Heidi Lischefski for being named Rising Star of the Year, and to Cheryl Fentress for celebrating 35 years at BPSD! Congratulations! #bvillebruWIN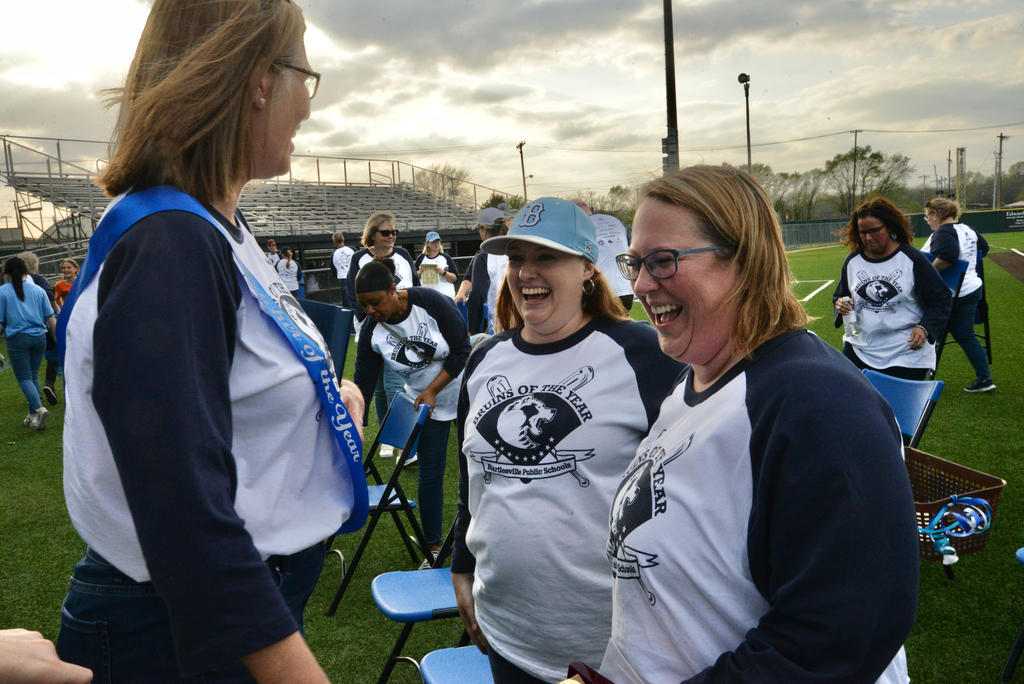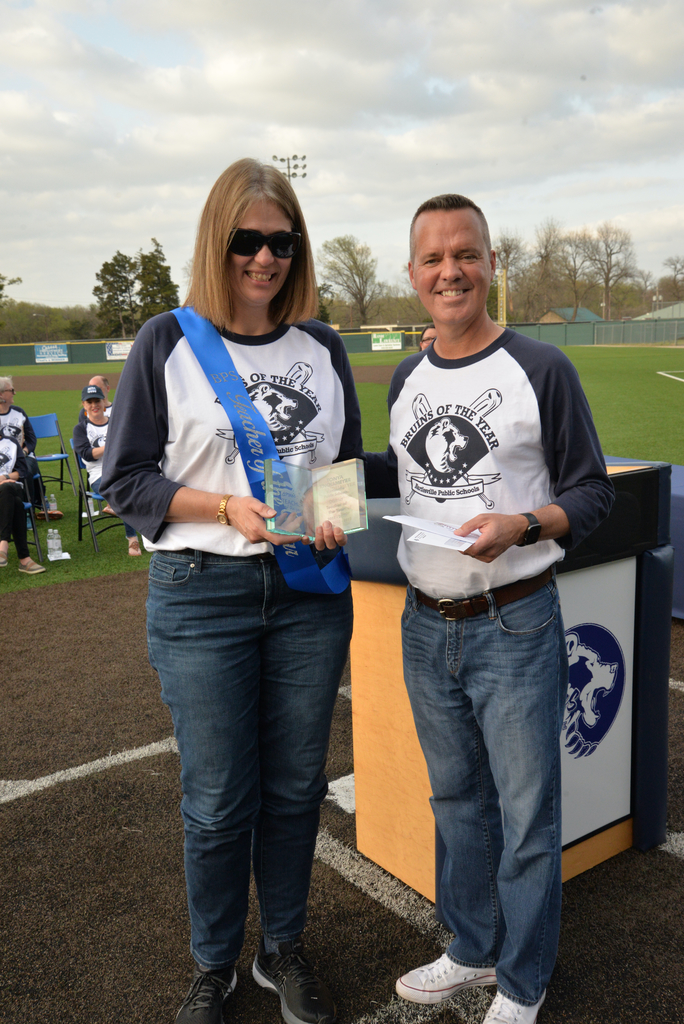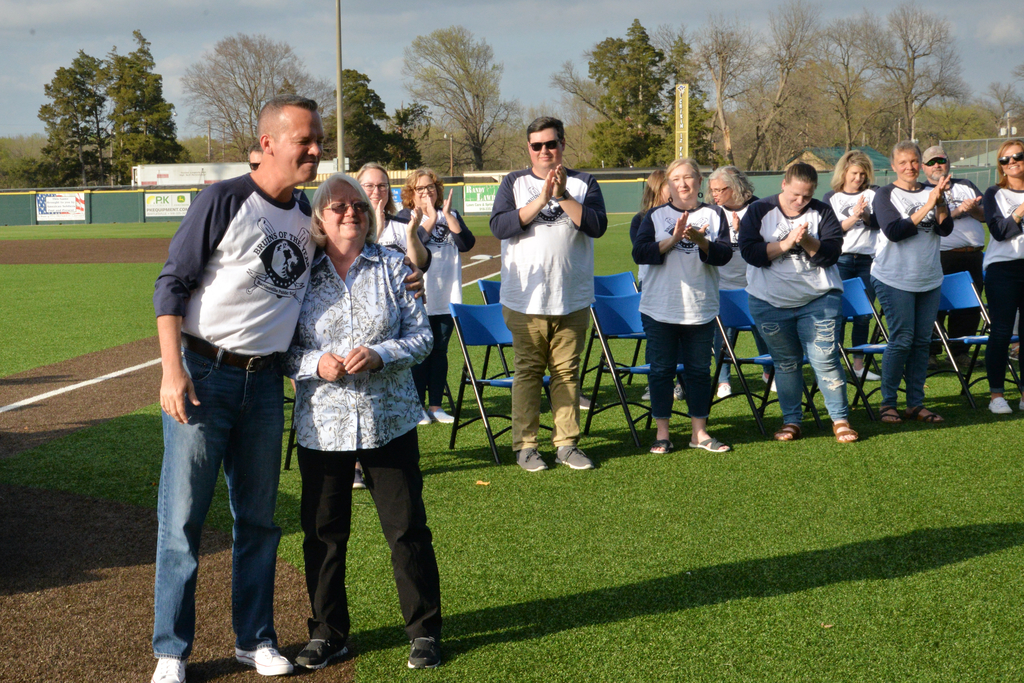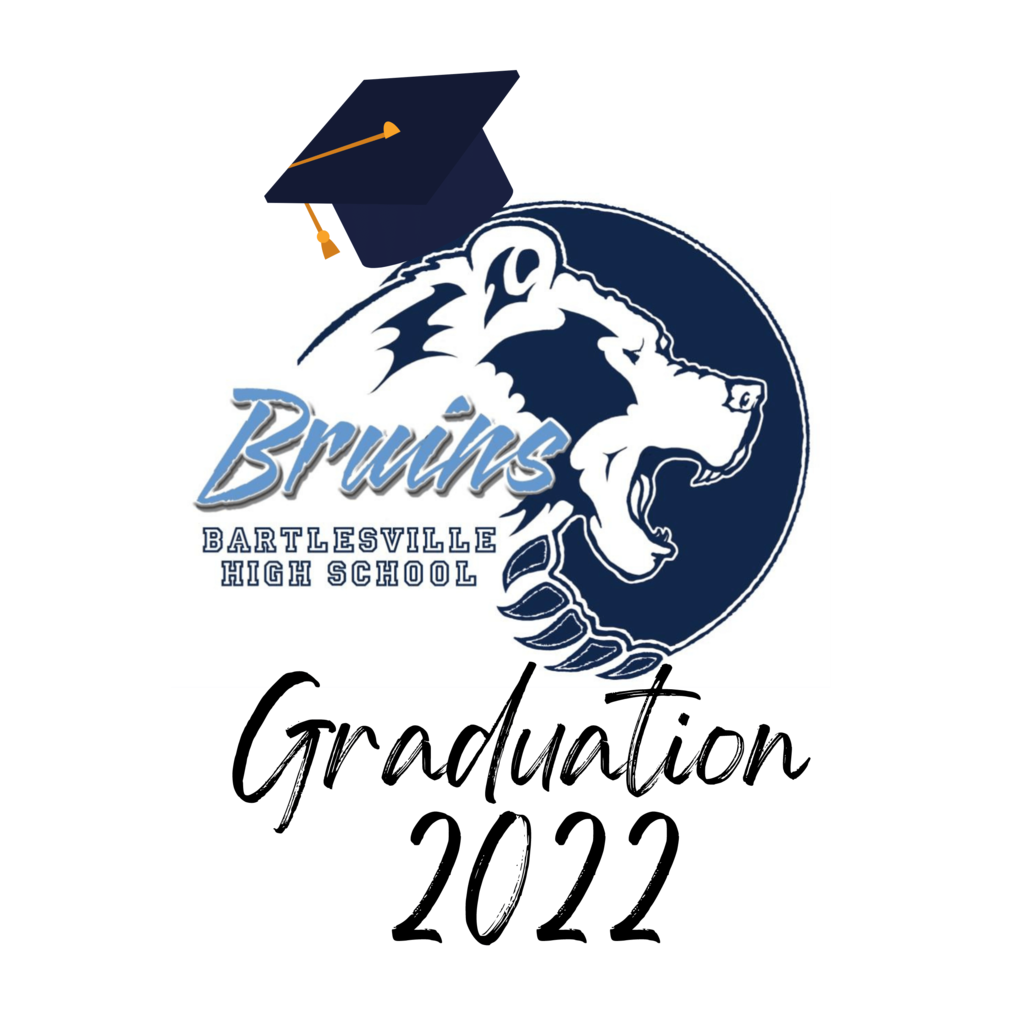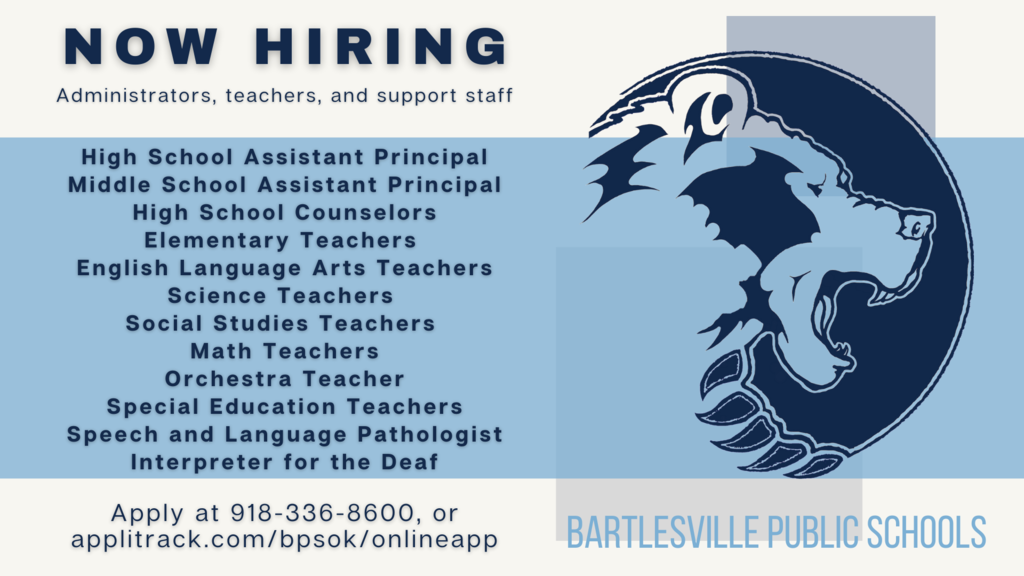 PK-12 Virtual Enrollment for 2022-23 is now open. To learn more, join us Tuesday, April 12 at 6pm in the BHS Commons. #bvillebruwin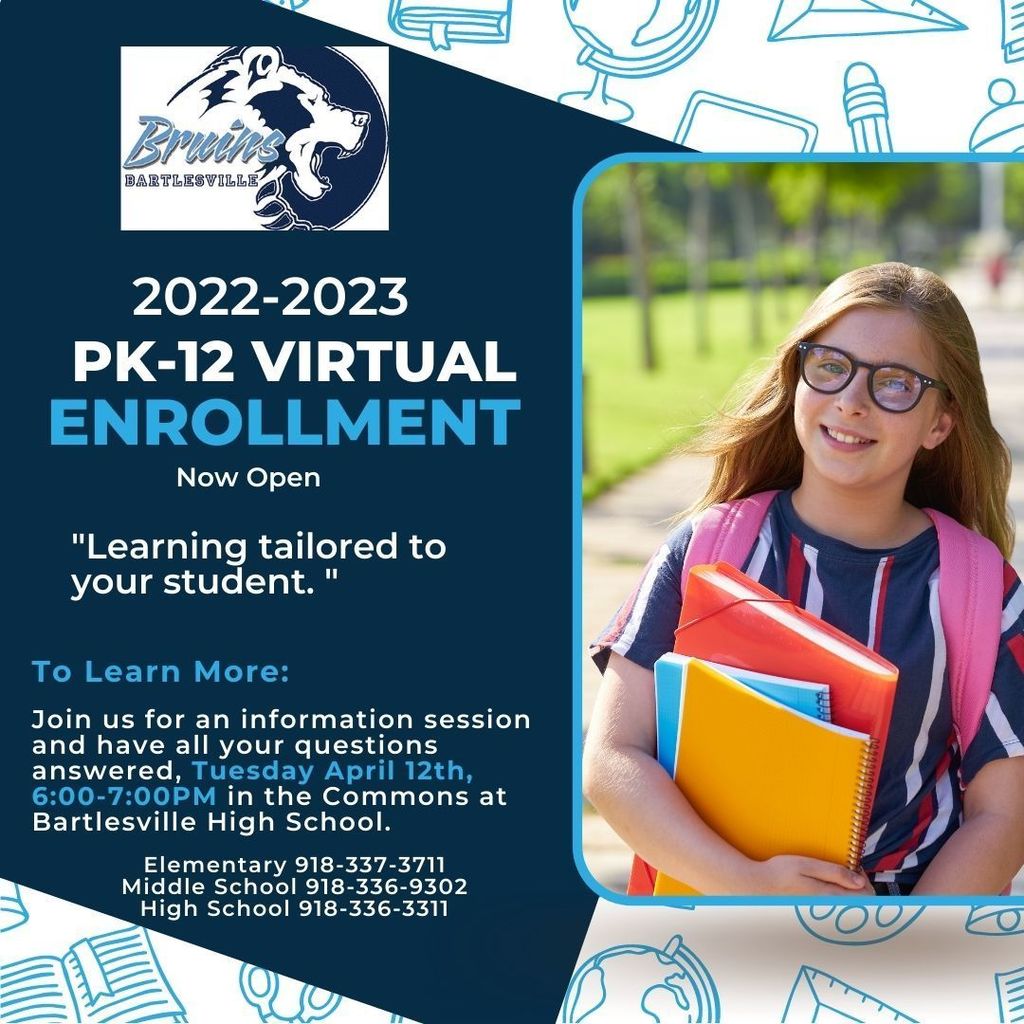 Pictured at today's Superintendent Student Advisory Council meeting are Logan Vaclaw, Irene Johnson, Joyce Yang, Aadi Ayyappan, Jack Auschwitz, and Superintendent McCauley (unable to attend were Ragen Hodge, Morgan King, and Mia Merciez). #bvillebruwin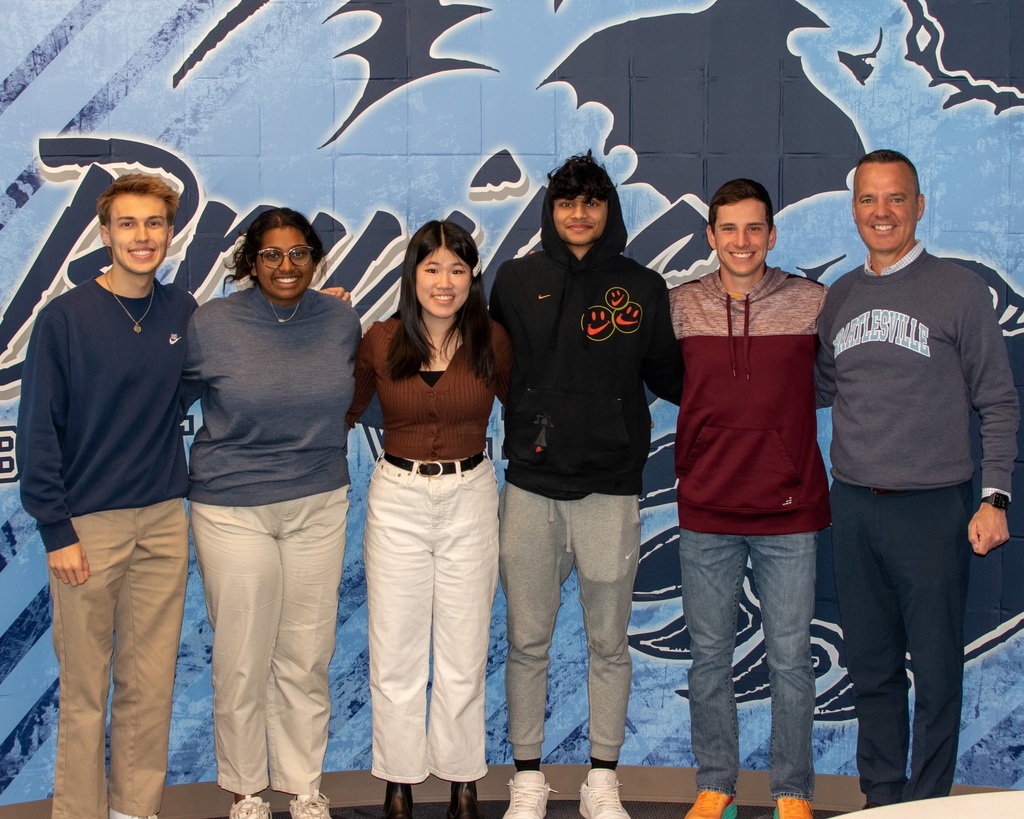 The steel framework is up for the new softball and golf indoor practice facility under construction west of the softball field near Madison Middle School. Framework for a new baseball facility at Doenges Stadium will be going up soon. Both will open around May 1.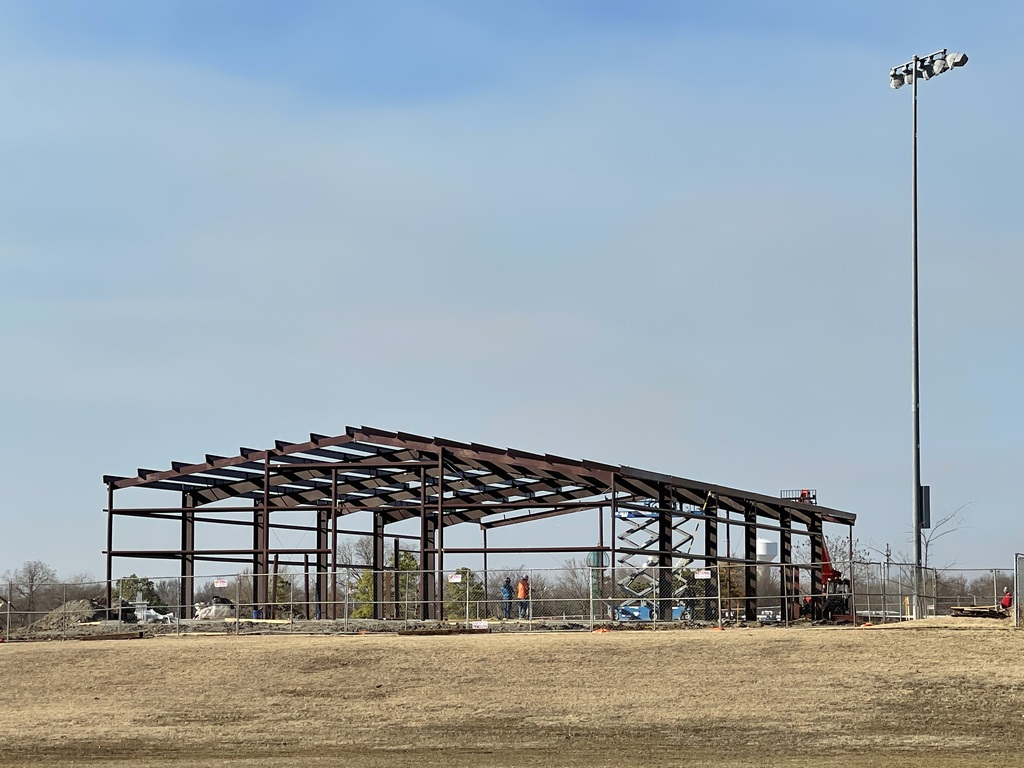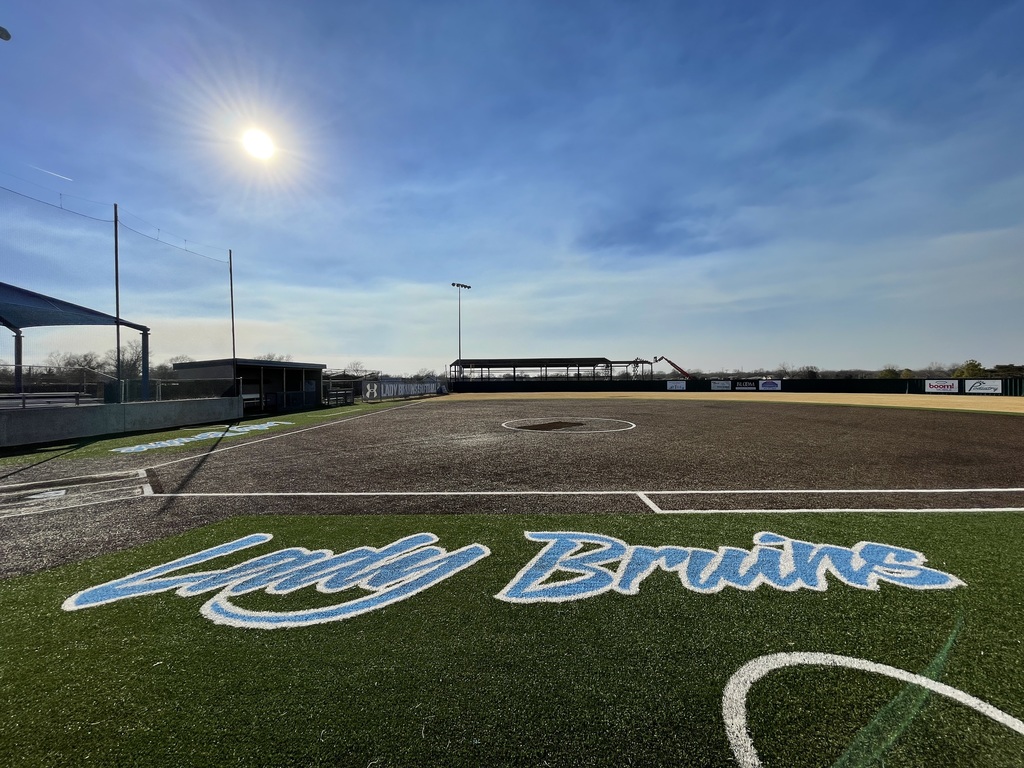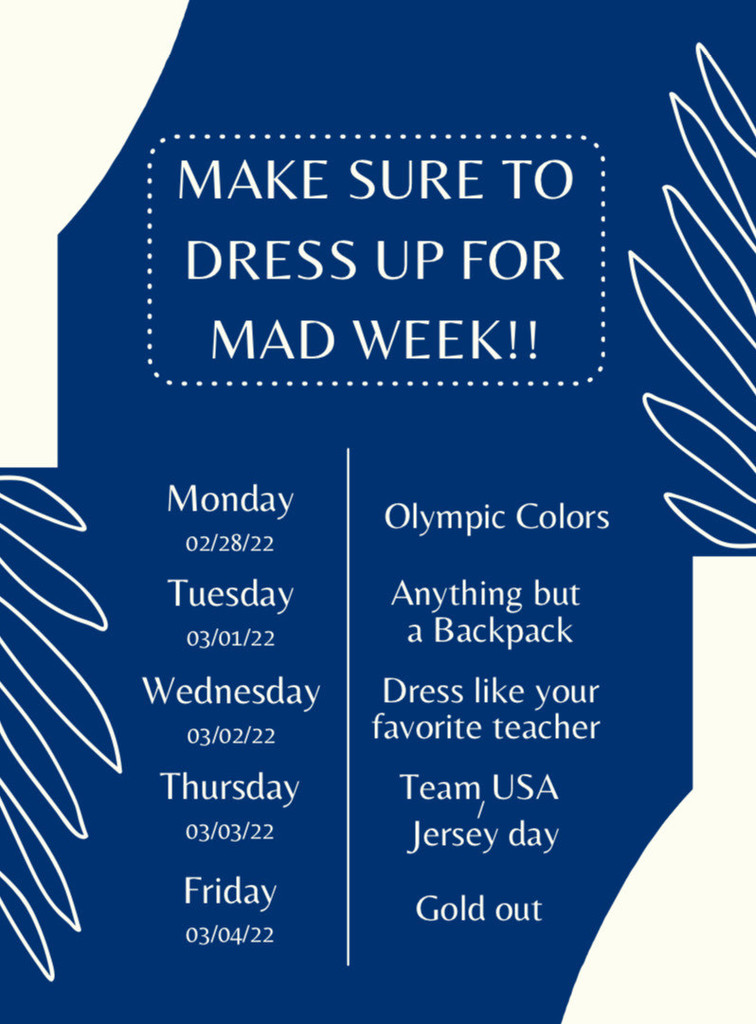 Congratulations to our Students of the Month for November and December Freshman: Emma Perry and Logan Young Sophomores: Grace Armstrong and Lucas Mann Juniors: Joyce Yang and Logan Hinckley Seniors: Irene Johnson and Logan Vaclaw Thank you for lunch Price's Meat Market!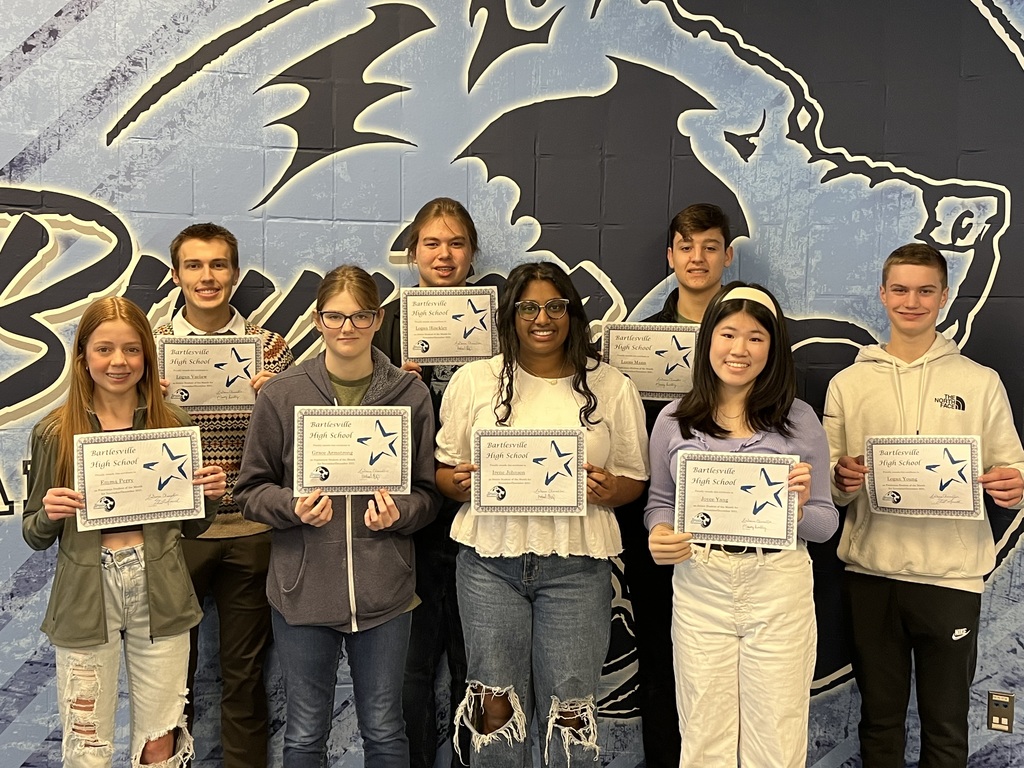 PROM ANNOUNCEMENT 2022! Notice a date change and a return to the Hilton Garden Inn, more information will be available soon. #bvillebruWIN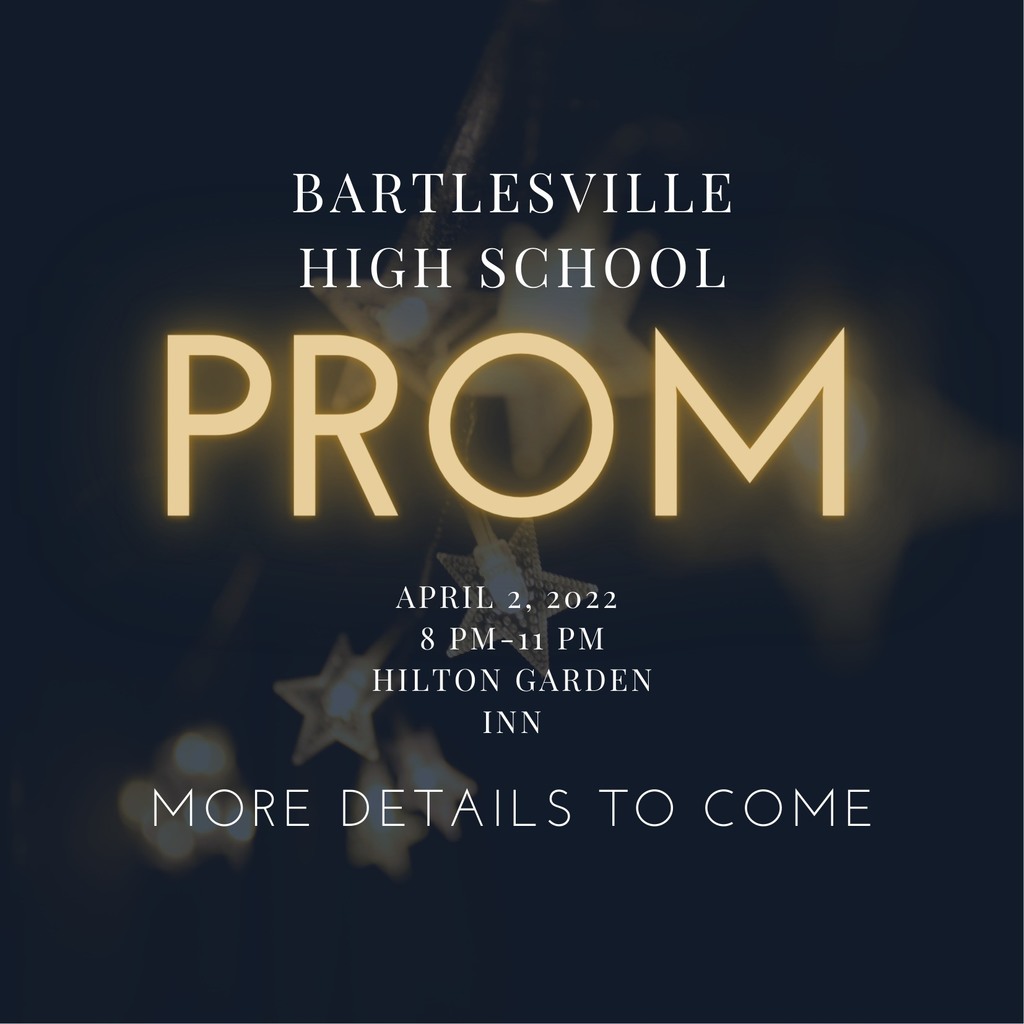 Just a reminder tutoring is back after school on Tuesday, Wednesday and Thursday! See the flier for more information! #bvillebruWIN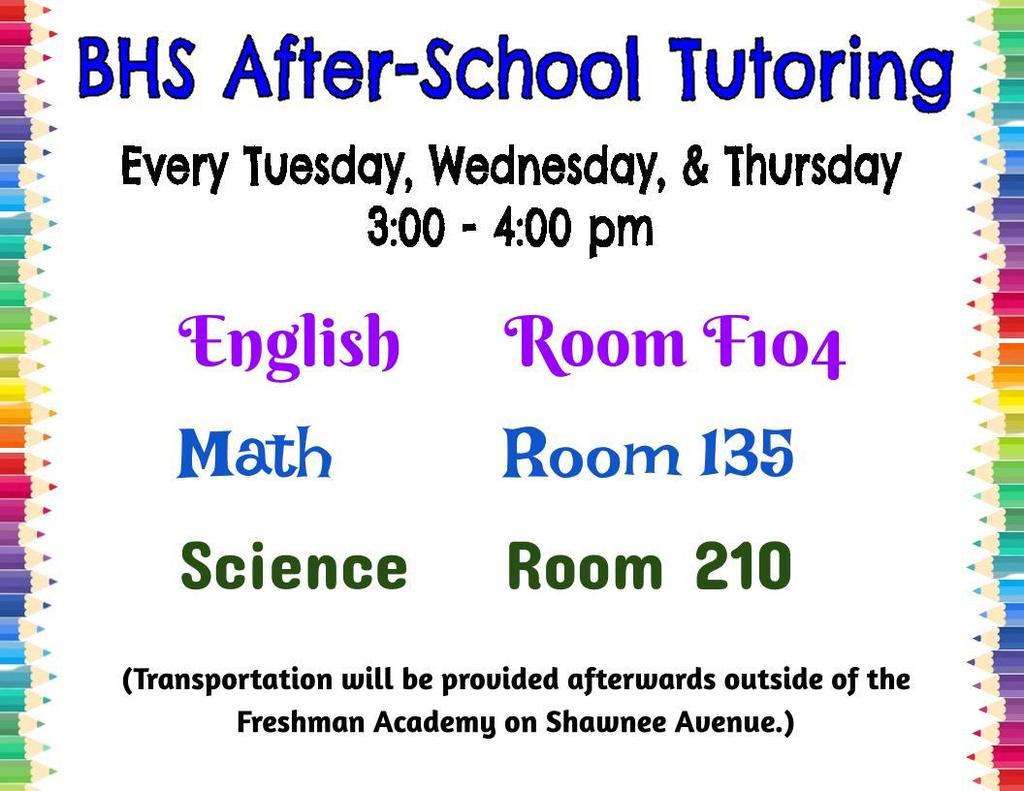 On Monday, there will be a meeting for current and prospective Bruin Football Players to meet Coach Wright. Please see the information below for players and parents. Help us spread the word! #EAT #bvillebruWIN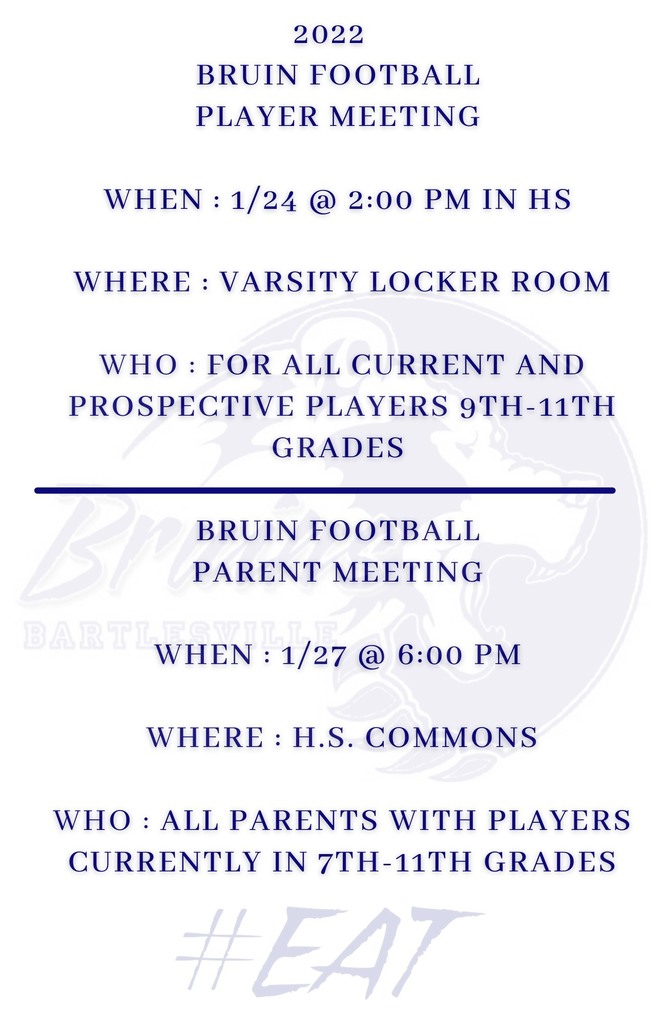 Help us celebrate Miss Paula on her 36.5 years of service to Bartlesville Public Schools as she retires next month! #bvillebruWIN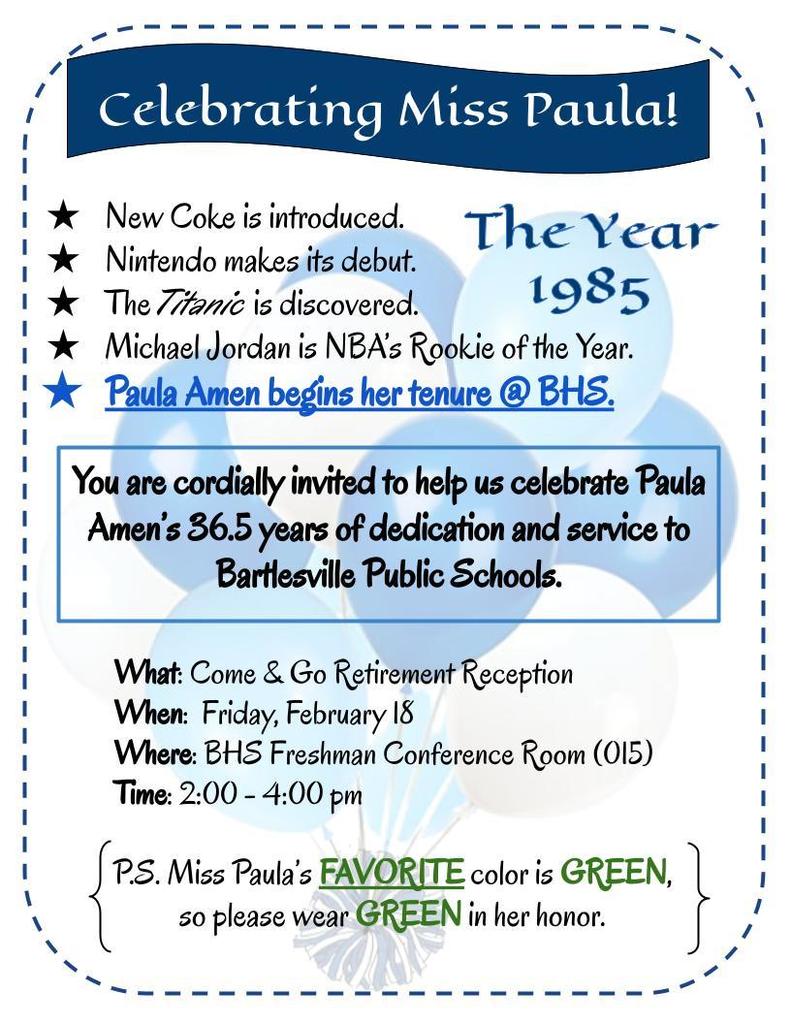 With cold weather upon us, it's a good time to remind you that the district sends emergency calls and text messages, including school closing notices, to parents/guardians via School Messenger. To opt in, text "subscribe" to 68453. (Text "stop" to 68453 to cancel.) #bvillebruwin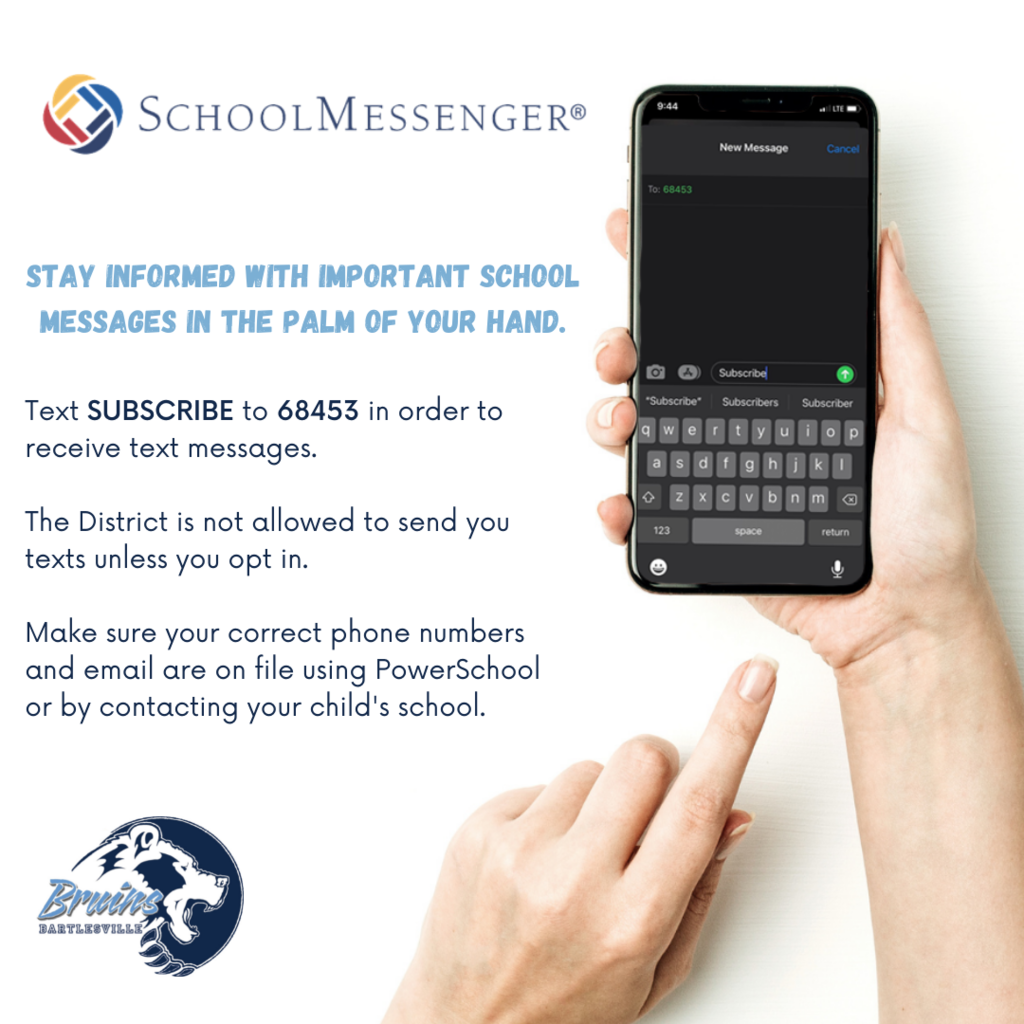 Support Staff Job Fair on January 18. #bvillebruwin Online applications also accepted at applitrack.com/bpsok/onlineapp.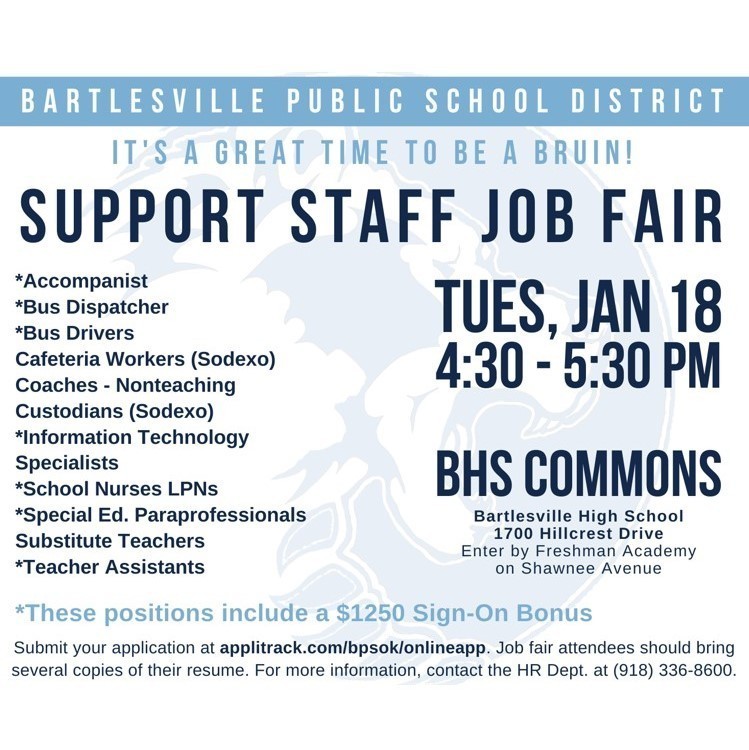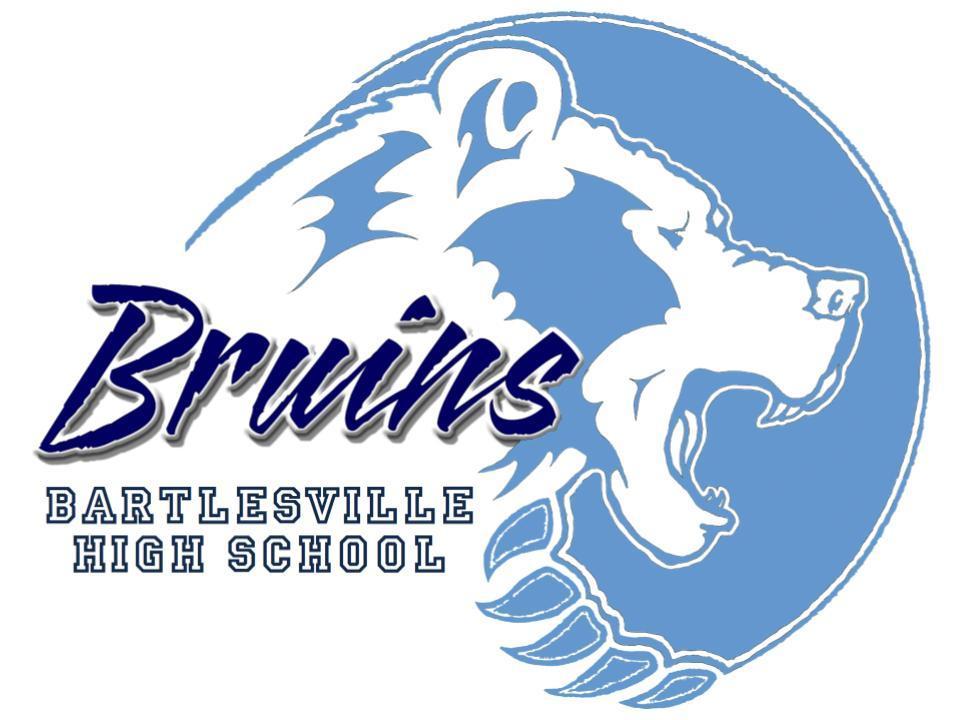 K-12 students are invited to enter a design for the Bartlesville District Science Fair's 70th anniversary T-shirts. The fair for grades 1-6 will be on February 25, 2022 and the fair for grades 7-12 will be on February 26. They will be in-person if feasible, virtual if necessary.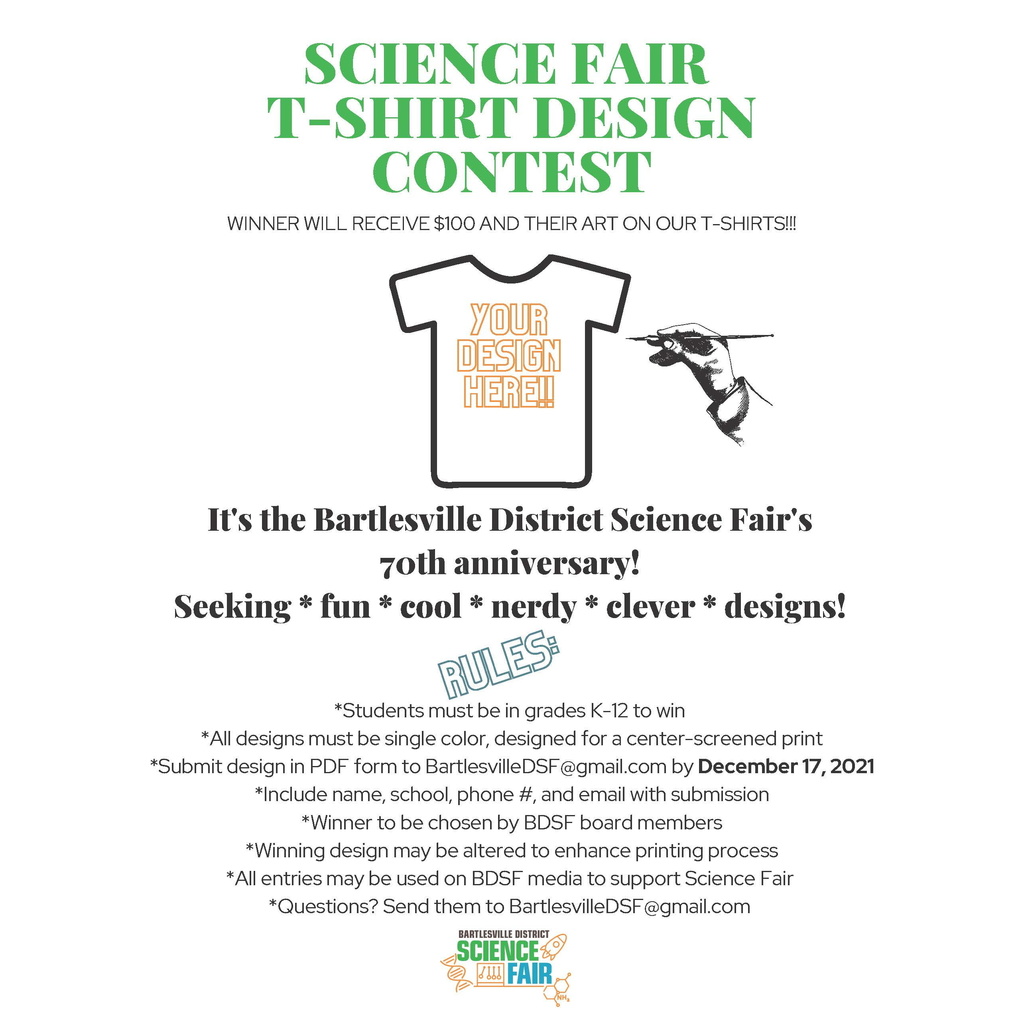 Congratulations to our Students of the Month for October-November: 9th: Jayda Cook and William Dorris 10th: Regan Patzkowski and Jaxon Bostwick 11th: Blair Plummer and Eric Mashburn 12th: Becca Waller and James Droz #bvillebruWIN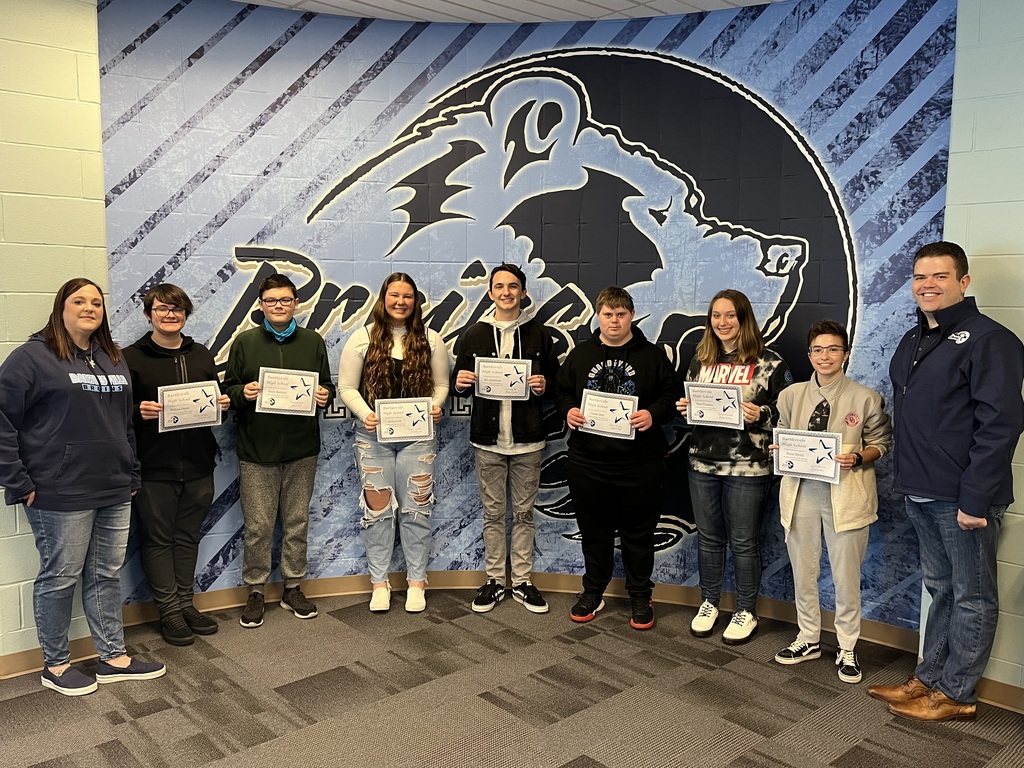 The Bartlesville Public Schools Superintendent's Student Advisory Council met today for lunch to discuss their plans and give input for the district. #bvillebruwin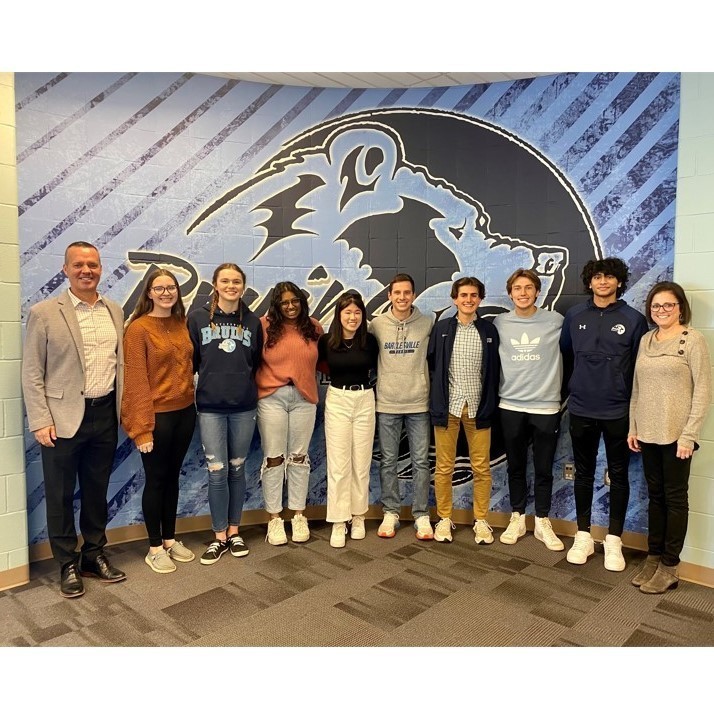 Students 6th through 12th grade are invited to audition for our 2022 Winter Guard season. Come learn to spin a flag, dance, and perform a show. More information about audition registration and videos of past performances can be found at
www.bruinbrigade.org
.