Mention the Bartlesville Band and Orchestra when you eat at Chicken Express on Tuesday, October 6!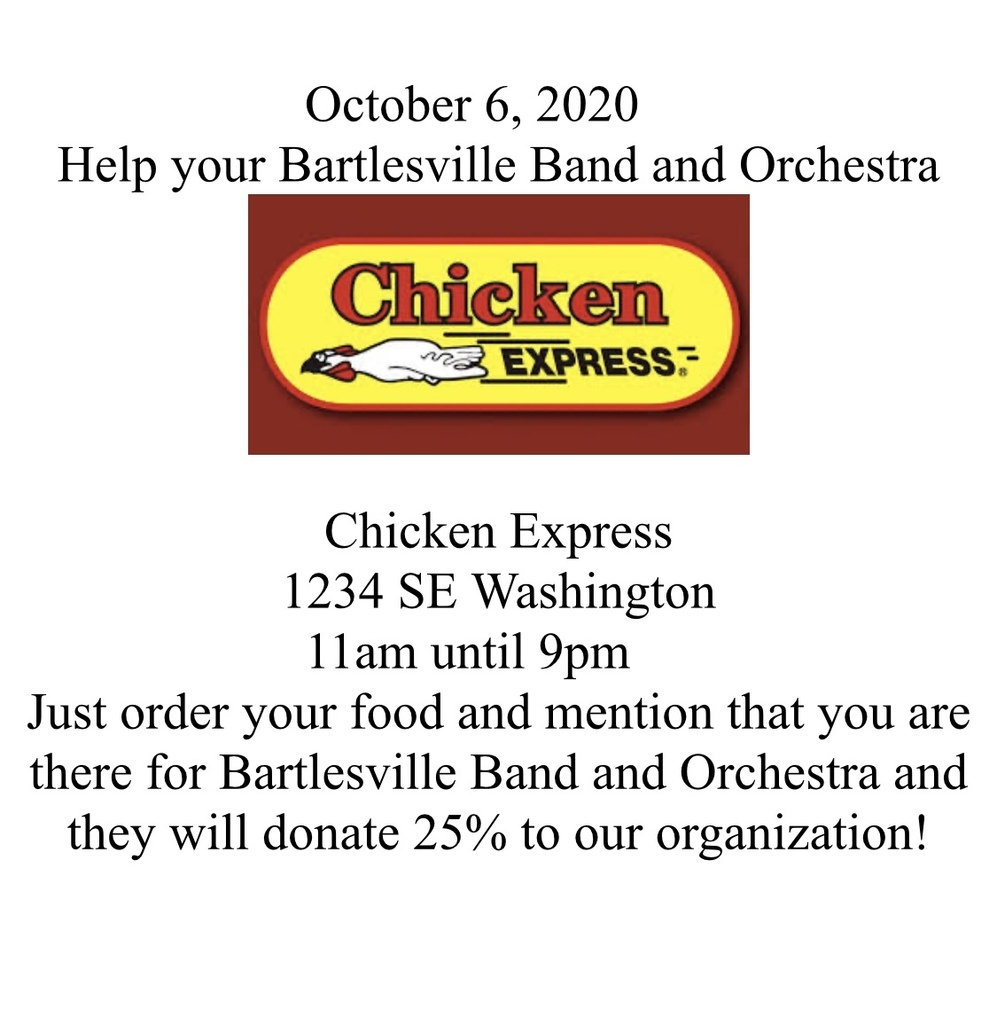 Join us for our "Reverse" Homecoming Parade on Thursday at 5:30PM! #bvillebruWIN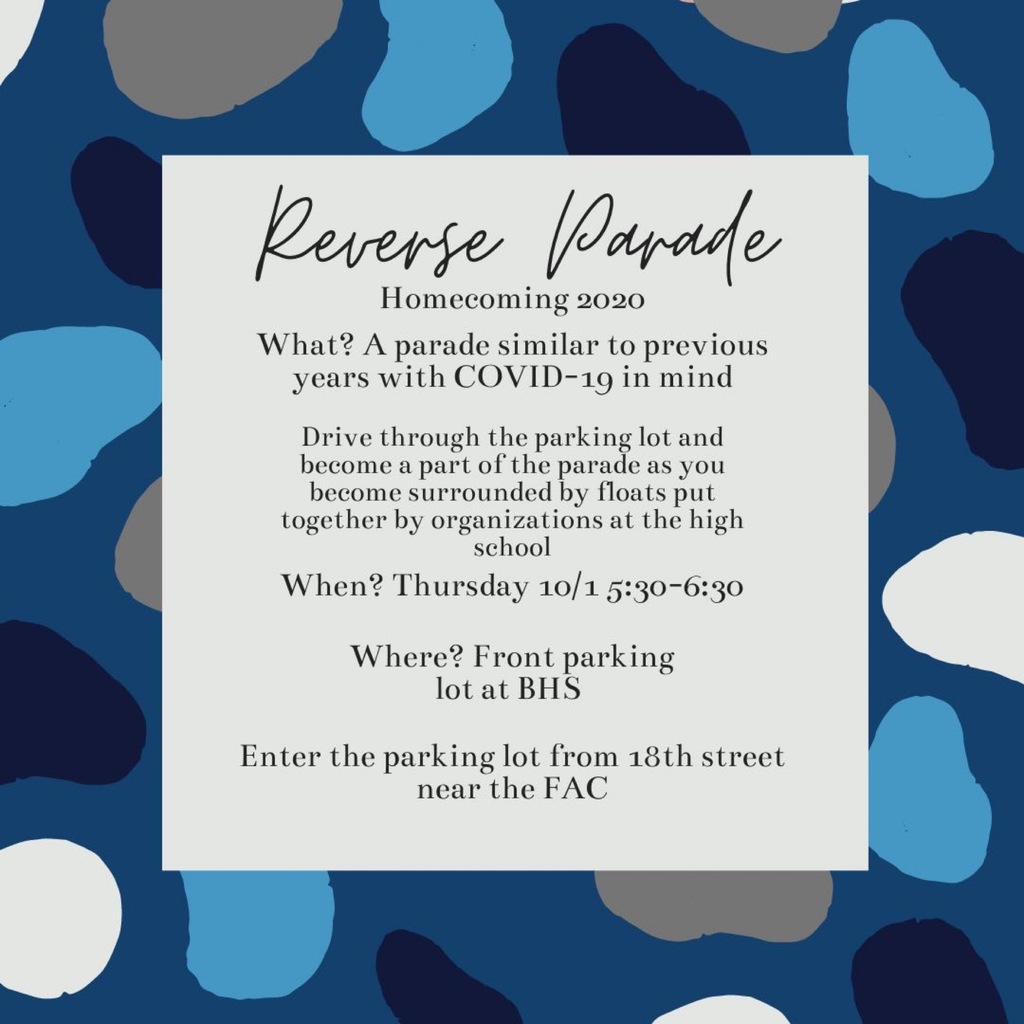 Bartlesville Public School Foundation and Bartlesville Community Foundation together will be hosting a Virtual FAFSA Workshop. This is the first step in the financial aid process for seniors going to college. FAFSA opens October 1 and funds are limited. Complete the FAFSA early and be eligible for more money. Please register for this event.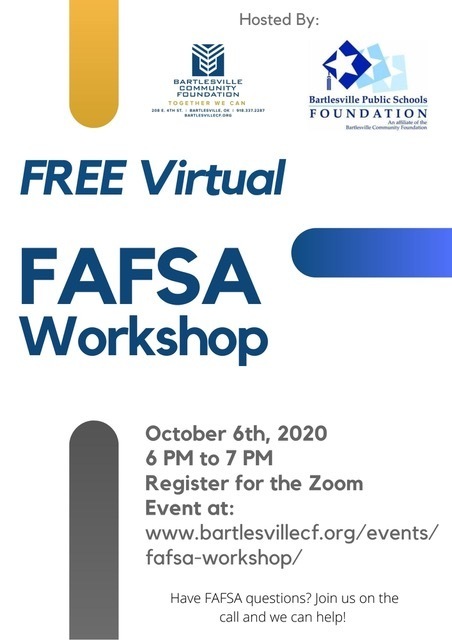 Morgan King, son of Nathan and Leslie King and a Junior at BHS, earned the highest possible ACT composite score of 36. Fewer than half of 1 percent of students who take the ACT earn a top score. In the U.S. high school graduating class of 2019, only 4,879 out of nearly 1.8 million students who took the ACT earned a top composite score of 36.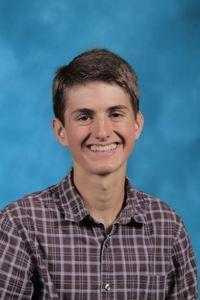 The Bartlesville Art Association has awarded its Virginia Neely Sweet Graduating Art Senior $3,000 Scholarship to Mary Robin Walters-Miller in a drive-by award and celebration. Mary will attend the Kansas City Art Institute in the fall.
Distance Learning began on Monday, April 6 Visit our new
https://www.bpslearn.com
site for that program and COVID-19 information